11 Must Do's before Graduating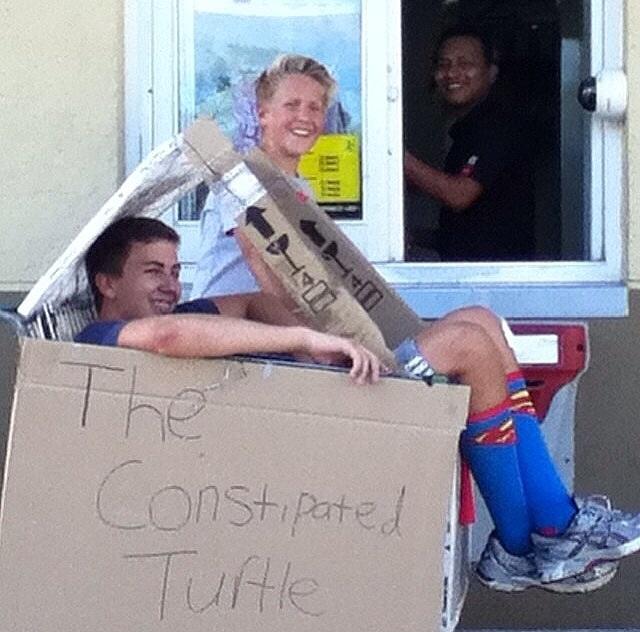 It is often said that high school is one of the best times of our lives, and we need to make the most of it while it lasts. But what can you do to ensure that you live as many mind-blowing experiences as you can in these four brief years? Below is a list of things you MUST do to live it up before graduating high school.
1. Go to a school dance: It is a once-in-a-lifetime opportunity. Whether you plan on taking a date or flying solo, you are guaranteed to have some fun.
2. Ace a test: Study and work hard. You will be justly compensated with a highly coveted A. Think of that biology test you never imagined passing. Aim high and work hard, and you'll ace it!
"[Receiving an A] is one of the best feelings in the world! When you get a grade you worked hard for . . . you feel like the greatest person who can accomplish anything. Yes, someone should definitely experience that before they graduate," junior Caroline Bauwens said.
3. Go on a road trip with your friends: Roll down your windows and breathe in the fresh air out on the open road. Be sure to choose travel companions that are certain to make your trip enjoyable. You don't have to go far, as long as you make it the experience of a lifetime.
4. Pull a prank: You only live once! Put a whoopee cushion on your friend's chair, or take the more elaborate route and cover their car in tinfoil! Whatever your heart may desire, you'll find that any prank makes a great story later on in life.
5. Volunteer: With such a wide variety of volunteer opportunities at your disposal, you are sure to be able to find something you are interested in. It will feel great to contribute to the community and have fun at the same time. There are numerous volunteer options offered by Miami non-profits like Miami-Dade Animal Services, Shake-A-Leg, and Camillus House.
6. Attend a baseball game: GO CAVS! Nothing can compare to the hype and excitement you feel at a baseball game. Be sure to wear all your crimson and gray to cheer on your Cavaliers the right way.
"The baseball team doesn't get the same support that the football team does and they really should. I think they made it to nationals last year. Even though I haven't been to one of the games myself, I would love to before I graduate," sophomore Leinsa McNally said.
7. Learn how to cook and how to do laundry: We all need to face that our mommies can't do this for us forever. Once you graduate, you will be thankful you picked up these necessary household skills. An extra plus: being able to cook will make you very popular in your dorm!
8. Get your driver's license: Get a taste of freedom from behind the wheel of a car. Drive yourself to school, or take your friends on a well-deserved Chipotle outing — the options are endless!
9. Work a part-time job: It couldn't hurt to have some working experience on your resume. Look for a job you would take pleasure in doing. A part-time job will teach you responsibility and prepare you for your closely approaching career.
"I plan to work at a part time job such as a soccer coach for little kids because it's an activity that I enjoy doing. It would not take up too much of my time and it would help me stay healthy," freshman Alex Rabell said.
10. Clean up your social media: Begin anew! Take down any embarrassing Facebook posts about the Jonas Brothers' concert five years ago. Do it now, before it all piles up!
11. Throw a party: Aim a good deal below Project X. Invite your closest friends and enjoy a break from demanding academics.
You only get one chance at high school, so don't look back on "the best years of your life" with regrets. Dedicate yourself to conquering this bucket list before your four years expire.
About the Contributor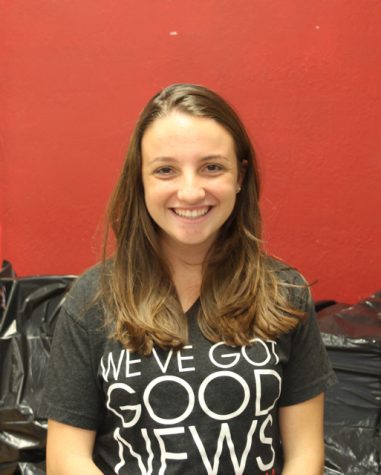 Annie Farrell, Copy Editor
Annie Farrell is a senior in the International Baccalaureate (IB) program at Coral Gables Senior High School. A seasoned Cavalier, Annie is involved in...