Preseason Softball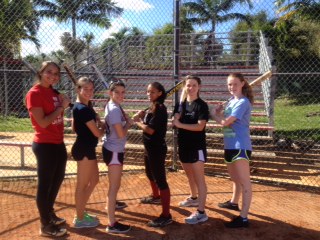 Spring is coming and so is softball. These ladies are having their very first pre-season game on January 29, and they are going to start the season off right. This year the softball team plans on working hard and playing competitively.
For this season, the softball team hopes to place high in districts and continue on to the regional level. This year the softball team was moved to a different district that will be tougher than last year.
"The new district will be more competitive, and more equally matched, and the team will progress better," the softball coach, Mrs. Carreno said.
To achieve their hopes and expectations of having a great season and going all the way to the regional level, the team must practice afterschool every week and work hard. In practice, they will split up the week into offense and defense days, depending on the coach's decision. This will allow them to maximize their technique in both skills and allow more time per day. On the offense days, the team will work on batting fundamentals by doing different drills. Eventually, once the team is later in the season, they will have live batting practice. The defensive days consist of the splitting up of outfield and infield to work on drills according to their positions, such as catching a ground ball or a fly ball. This practice will ensure that these girls are going to start the season strong.
"We have a packed practice schedule, the team gets together every day after school including Saturdays for about two hours . Seeing each other every day and working together helps bond the team, and that will definitely help our chemistry in the field," said freshman Laura Stieghorst.
Last season, the team had a great Dade pitcher and catcher who graduated, but with this loss, they have gained two new freshman and a transfer student who are full of potential. These year's captains are Crystal Dingle, Catarina Ruggiano, and Lauren Purna.
Mrs. Carreno thinks the team is going to build more experience and do great this season given their new district, new players, and hard work. These hard working ladies are prepared for a great season full of triumphs, homeruns, and fun.
About the Contributor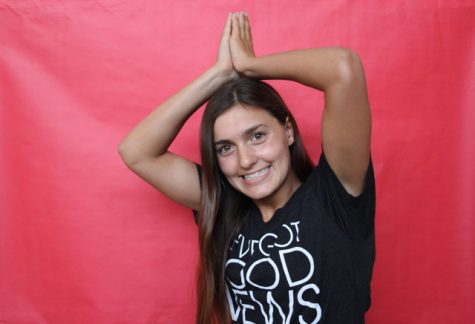 Hannah Cordes, Staff Writer
Hannah Cordes is a sporty IB senior in CavsConnect that loves everything there is to love about Gables. Whether it is dressing up for a pep rally or going...