That's How They Roll: Izakaya
Our Rating: A+
A couple of blocks off of Miracle Mile on Aragon Avenue stands a small peach colored building. At first sight, the building does not seem to draw too much attention. However, looks are quite deceiving; within the rather simple building is one of the best Japanese restaurants in all of Miami, Su-Shin Izakaya.
Owner Chika Abe first opened the doors to Izakaya 25 years ago in 1993, and it will be a very long time before they close. Well known for offering traditional Japanese cuisine, Izakaya encourages its customers to try new things with its menu that features a wide variety of small dishes. This style of dining experience is widely practiced in Japan, and allows one to taste a little bit of everything.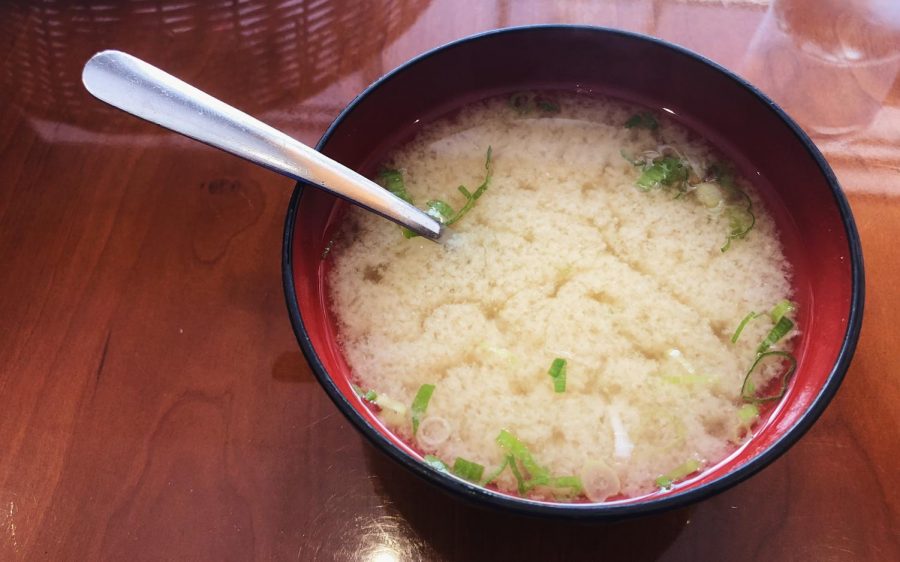 "My family and I have been coming to Izakaya ever since I can remember and it's honestly some of the best sushi I've ever had," alumna Catherine Healy said.
It takes years of practice and expertise to run a restaurant that is as successful as it is delicious, but Abe has clearly boiled it down to a science. Upon entry, Abe is almost always there to greet you with a smile. Even after you are seated Abe continues to make sure you have an enjoyable dining experience with the many authentic Japanese dishes on the menu.
Sushi is arguably to the most iconic Japanese dishes and the sushi chefs at Izakaya have truly mastered the art of making sushi. From simple nigiri sushi to more complex and inventive rolls, every piece of sushi and sashimi bursts with flavor. While other sushi restaurants skimp out on the amount of fish served in each roll and attempt to distract the customer by adding more "filler" ingredients in their rolls such as cream cheese and cucumber, Izakaya does not; each piece of sushi and each roll comes with a nicely sized piece of fish.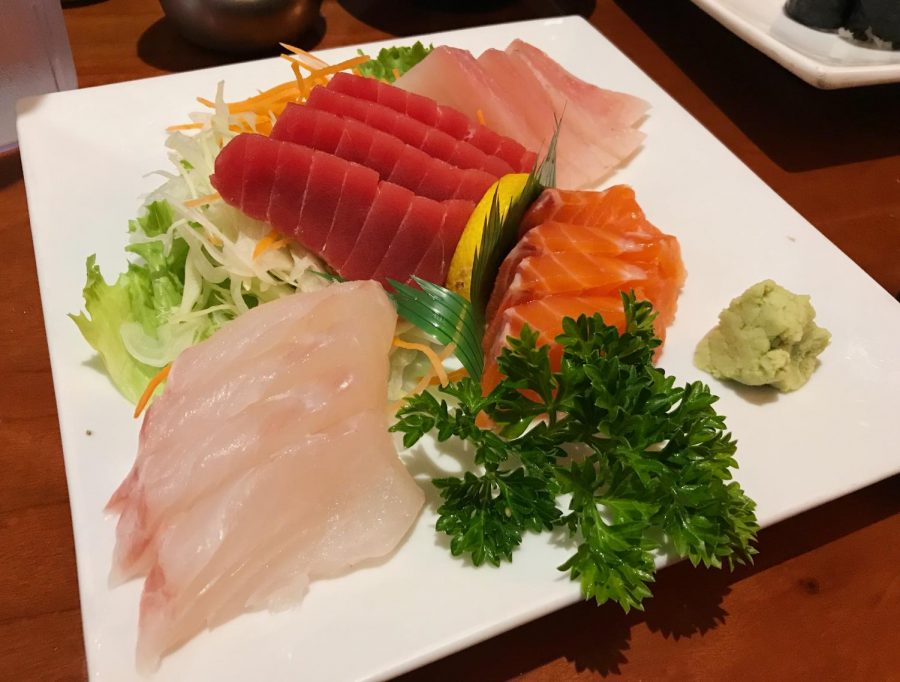 Not only are the pieces of fish sizable, but they are also always extremely fresh and of the highest quality. The quality of the ingredients greatly influences the taste of any dish, and it especially shines through in a piece of sushi. At Izakaya, the basic components of a sushi roll- the rice and the fish-  are so flavorful on their own, no extra sauces or condiments are needed to enhance the already incredible flavor. It's almost as if the fish literally melts in your mouth.
With sushi that good, one will usually expect a high price tag. Fortunately Izakaya is not expensive, especially when considering the quality of the meal. Moreover, Izakaya offers an amazing bento box lunch special; for only $10.50, one can order a bento box that comes with shrimp and vegetable tempura, California roll, salad and miso soup and then a choice of either sashimi, sautéed vegetables, chicken teriyaki, sushi, yakiniku (stir-fried garlic flavored beef), or fish teriyaki.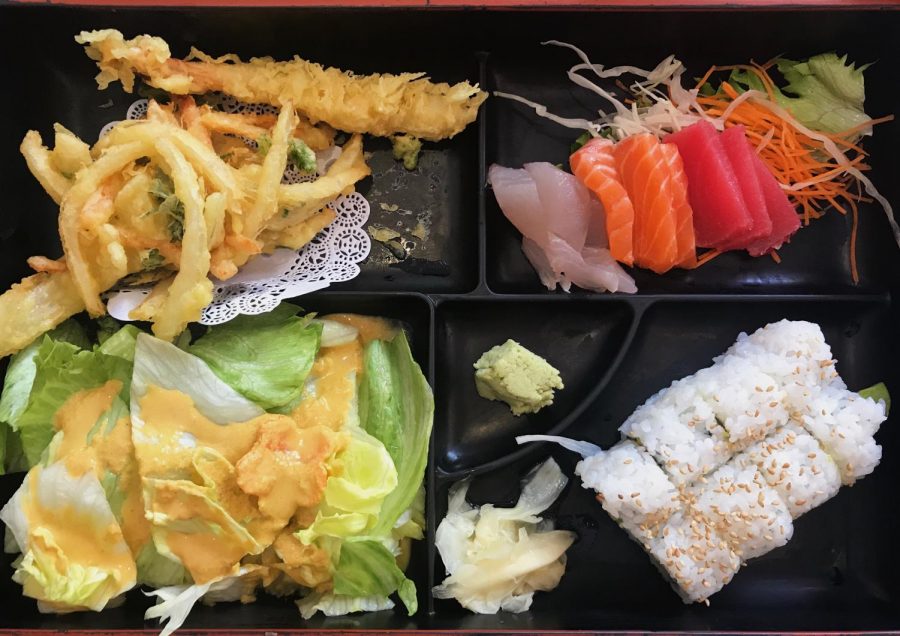 "I love getting the bento box special at Izakaya because you get so much food at such a good price, and its absolutely delicious," senior Karina Wu said.
Izakaya has long been a treasured part of the Coral Gables food scene and continues to serve delectable dishes even after all these years. Recently, Abe opened up a sister restaurant nearby on Alcazar Avenue, LAN Ramen-Ya, and Izakaya's other sister restaurant, LAN, is located in Dadeland. For an authentic Japanese meal that will thoroughly satisfy a sushi craving, Izakaya is a must visit.