Healthy Alternatives for Halloween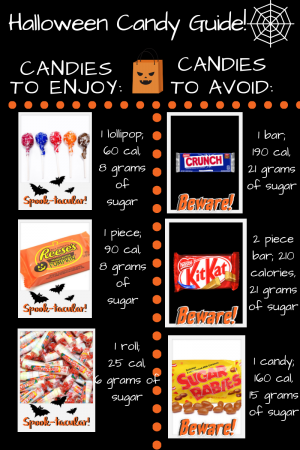 Mark Snyder
Halloween: America's favorite fall festivity that revolves around costumes, horror and most importantly, candy. These treats usually pack tons of empty calories and contain no nutritional value. The United States has the highest rate of obesity in the world as 38% of the population and one in every six children are obese. Passing out nutritional yet tasty snacks to trick-or-treaters could keep children healthy while still preserving the Halloween spirit.
"Children aren't eating the right foods in order to stay healthy and instead resort to junk foods. Copious amounts of sugar can cause weight gain and blood sugar problems that'll impact you throughout life," junior Isabel Quintanilla said.
1. Dark Chocolate-Covered Almonds
These appetizing treats combine the protein and vitamin E of almonds with a sweet chocolate coating. The crunch of almonds is a significant departure from the typically artificial texture found in more common Halloween candy. Dark chocolate-covered almonds are sold at almost every grocery store and offer kids a more refined sugary experience. Trader Joe's, for instance, sells a pack of individually sealed bags with of the snack with 230 calories per package, which is perfect for handing out to the neighborhood kids.
2. Fruit Gummies
Many people already consider fruit gummies tasty treats but they actually contain less sugar than more mainstream candies. There are many brands that use real fruit and natural flavoring to achieve the fruit taste, and the gelatin in the gummies gives them a delectable chewy consistency. Annie's Organic Bunny Fruit Snacks have no artificial colors, flavors or preservatives, and are made from real fruit juice. One of the individual pouches (23 grams) of non-fat gummies contains only 70 calories.
3. Mini Pretzels and Cheddar Snacks

Both pretzels and cheddar snacks such as Goldfish are a savory treat that many kids enjoy. The individual bags can be passed out instead of candy, and the low amount of sugar in each package is perfect for Trick-or-Treaters with buckets full of sugary candy. The mini packs of the Snyder's Pretzels only have 100 calories, and the Whole Foods brand cheddar snacks called "Quack n' Bites" have 130 calories.
Healthier Candy Choices
Many people cannot resist the deliciousness of the Halloween candy all around them, so if you are planning on indulging in some traditional Halloween candy, there are options. The Reese's Pumpkins, which are only available around Halloween, contain 90 calories and eight grams of sugar. This may seem like a lot, but similarly sized candies can have up to 20 grams of sugar. Another option that is on the healthy side is a roll of Smarties, which contains 25 calories and six grams of sugar. The beloved Tootsie Pop Lollipop contains only 60 calories and 10 grams of sugar.
"I do believe childhood obesity is a problem in America because children are being exposed to unlimited amounts of unhealthy foods more and more every day" freshman Jose Fernandez said.
Do not be fooled, these candies still contain artificial colors and flavors, as well as chemicals that can be harmful to your health. Eating candy on Halloween does not mean that there aren't healthier alternatives but being knowledgeable about them is key.