Cyber Monday, King of the Deals
There is, without a doubt, a constant power struggle between Black Friday and Cyber Monday to determine which is the best way to get some holiday savings. There is the more traditional Black Friday, which has been celebrated every year since the first Macy's Thanksgiving Day Parade, and then the more feasible competitor, Cyber Monday,which opens many possibilities for shoppers. Ultimately, both of these "holidays" are mere schemes to get customers into the stores to spend a lot of money on items whose prices have been marginally reduced.
One of the major flaws of Black Friday is that it can become quite hectic with everyone rushing through crowds to get what's on their wish list Cyber Monday on the other hand, offers increased safety from these crazy customers, who will stop at nothing to get what they came for, by allowing shoppers to purchase gifts from the comfort of their home. Cyber Monday has no long lines, makes shopping quick and easy, there is no need to drive all over town to get to desired stores, and it also offers a higher probability of finding what you want for the price you want.
"Cyber Monday is better without a doubt, because if you know what you're doing then you should know exactly what you want and how you want it, that's when cyber Monday comes in clutch and Black Friday is slacking," senior Nick Ruiz said.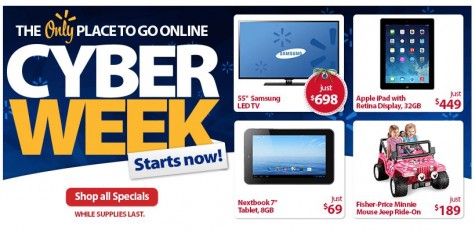 However, don't consider Black Friday out of the argument yet, because many consider it superior due to its personal and real experience. Even though sitting at your computer is easy, it doesn't give the real experience. Also, shoppers can physically try on clothing items they are interested in purchasing while online shoppers have to take a gamble on what is going to fit them just right.
"I'm gonna have to go with Black Friday on this one because ordering things is easier than going to find them, but Black Friday is just more satisfying when you find exactly what your looking for at a great price," sophomore Sofia Viglucci said.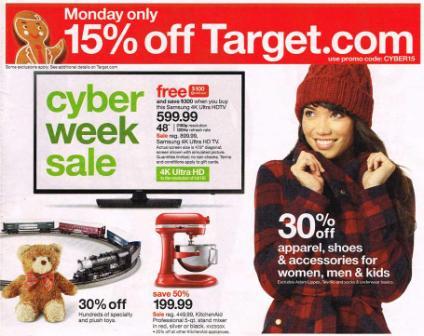 On the other hand, if you are a diligent and prepared deal hunter, then these tasks of finding the right size and or product that you want shouldn't be a problem because you did your research; you wouldn't need to worry about these frivolous things. Needless to say, with both of these sales occurring back to back, saving for the holidays shouldn't be a problem.