Mad City Money: Freshmen Put The Money in Their Bag
As per Academy of Finance tradition and after months of preparation, the day finally came for the Class of 2026 to participate in Mad City Money, a real-life budgeting scenario. Starting at 8:00 a.m., the participating Cavaliers stepped into the shoes of adulthood, met new people and got a taste of what AOF has to offer. 
On Dec. 12, students in Mr. Ball-Llovera's classes were invited into the gymnasium to spend the day playing MCM, a game similar to Monopoly. The objective of the game is to end up with the most money. However, there are multiple tasks one must complete in order to be eligible to win. For starters, everyone is given a life along with an occupation, a number of kids, a possible spouse, a monthly income, a debt salary and other expenses adults have in real life.
"I had been preparing the event for a while along with a few other members and watching it all come together was magical. I was beyond happy seeing that something I helped create bloomed so smoothly," freshman Charolette Nojam said.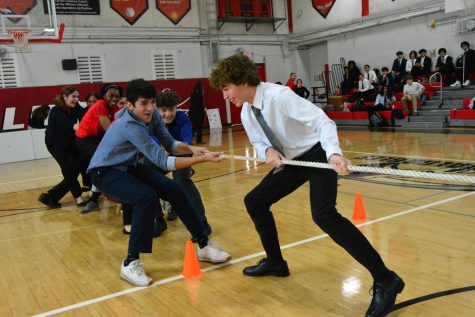 Not all lives are the same; one student might be earning the pay grade of a doctor but have to pay more taxes while another has the lifestyle of a teacher. Additionally, in the simulation, not only do they need to take care of themselves but some people have to accommodate children that require basic needs depending on their age.  Life necessities such as a house, a form of transportation, clothes and food were also required. There were people walking around dealing with some financially beneficial or detrimental outcomes, as "life just happens sometimes".
"I think Mad City Money was fun with all the activities that were done. After the event I thought [that] it was a great way to learn about money and life while also having fun," freshman Genesis Fernandez said.  
When combining expenses and the luck of the draw for the life that one has been given, paying for everything can determine whether they run out of money or not. In the event that students wanted to acquire a portion of their money back, they could stop by the most popular table, the Stock Market. Betting on a chance can become a dream or a nightmare and with money involved, the stakes are higher. Fortune favors the bold with large sums of money, enough to win the entirety of the game. Taking all these factors into consideration is where the challenge lies and the fun truly begins.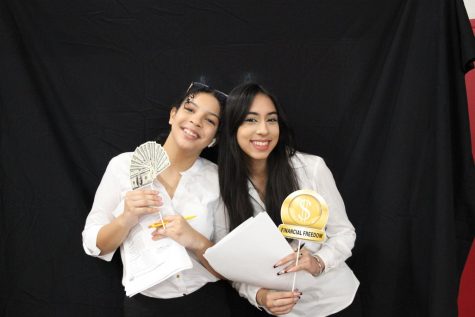 "I bounced from the stands, to helping out with the rest of the board members and it was amusing. I think the event is perfect for freshman, and I am thankful I was able to go out and have a good time," freshman Jaden Fabien said.
An hour and a half later, with a whopping total of $38,000, the winner of MCM was declared alongside the most decorative and user friendly table, The Closet. The rest of the day was spent playing various games such as under-over-beach ball, musical chairs, dodge ball, obstacle courses, tug-of-war and more. After indulging in pizza, the rising future leaders of the world were sent off to class having experienced the hurdles life can throw at them.
To view additional pictures taken at the event, click here.
Leave a Comment
Your donation will support the student journalists of Coral Gables Senior High School. Your contribution will help us cover our annual website hosting costs.
About the Contributors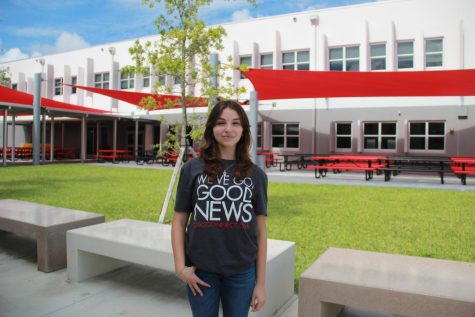 Melissa Hernandez, CavsConnect Staff Writer
Melissa Hernandez is a sophomore in the Academy of Finance at Coral Gables Senior High. Eager to leave Miami on a journey of higher education, she involves...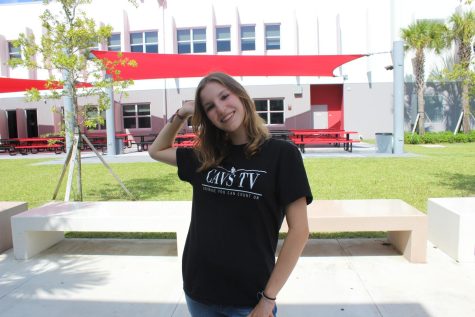 Diana Astorga, CavsTV Staff
Diana Astorga is a freshman in the International Baccalaureate program at Coral Gables Senior High. She is a triplet with two sisters, all attending Gables...