FBLA Takes District
Hang on for a minute...we're trying to find some more stories you might like.
On Friday, Jan.26, the Coral Gables Future Business Leaders of America chapter dominated District XXV qualifiers and 28 members were vetted to attend the State Leadership Conference in Orlando, Florida in March. The following students were recognized:
Accounting II
Rey Leon (3rd)
Kade Marriott (1st)
Agribusiness
Sophia Weigel (4th)
Business Financial Team 1
Erick Denis (2nd)
Kaylin Yudice (2nd)
Luis Lopez (2nd)
Business Law 
Kristen Sosa (4th)
Cyber Security 
Lucas Pinera (3rd)
Introduction to Business Communication
Marjories Vazquez (3rd)
Introduction to FBLA
Zoe Villafane (3rd)
Introduction to Financial Math
David Fernandez (1st)
Job Interview
Nikita Leus-Oliva (2nd)
Kassandra Luis (3rd)
Management Information Systems Team 1
Aleksander Aguilar (1st)
Alexander Sutton (1st)
Johnathan Mesa (1st)
Network Design Team 2
Javier Cuesta (1st)
Arthur Garcia (1st)
Organizational Leadership
William Breslin (1st)
Parliamentary Procedure Team 1
Dylan Carol (1st)
Emily Simon (1st)
Yanik Ariste (1st)
Alain Perez (1st)
Natalia Rodriguez (1st)
Website Design Team 1
Nadja Marrero (2nd)
Nicolas Musa (2nd)
Nataly Musa (2nd)

About the Writer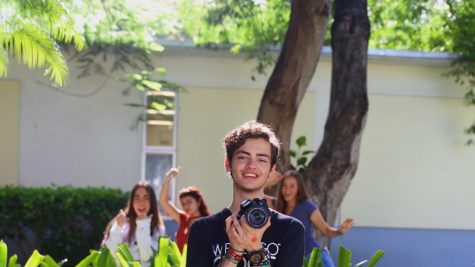 Andres Velasco, Multi-Media Editor
Andres Velasco is a senior in the International Baccalaureate (IB) program at Gables. During his final year in CavsConnect,  he hopes to not only improve his photography skills but also help the rest of the photographers as he takes on the role of Multi-Media editor. Described by his friends as funny, spontaneous, sarcastic and aesthetically pleasing, Andres is an England aficionado; he hopes to live there at some point in his life. Andres is an avid member of both International Baccalaureate Honor Society (IBHS) and Future Business Leaders of America (FBLA). Outside of school, he is the President for The Museum Project, where he also takes pictures. In his free time, Andres enjoys playing with dogs, watching comedy specials, and taking pictures of his friends. His philosophy, for both life and photography, is that there is beauty everywhere but it just needs to be found. Andres is excited about the countless unforgettable memories he will be making this 2018-2019 school year.