Recap: October 12 – 18
Hang on for a minute...we're trying to find some more stories you might like.
International Affairs
"Washington Post reporter Jason Rezaian, who has been detained for more than a year on charges including espionage, has been convicted, a spokesman for the Iranian judiciary said. […] Ejehi said Rezaian and his lawyer are eligible to appeal the conviction within 20 days."
"The Islamic State of Iraq and Syria (ISIS) has emerged as the leading suspect behind Saturday's terrorist attack in Turkey's capital, Ankara that killed 97 people–the worst the country has faced in its modern history. Turkey's prime minister said Monday that they are close to identifying one of the suicide bombers. The twin bomb attacks came just ahead of national elections next month. "
"A pair of Palestinian men boarded a bus in Jerusalem and began shooting and stabbing passengers, while another assailant rammed a car into a bus station before stabbing bystanders, in near-simultaneous attacks Tuesday that escalated a monthlong wave of violence."
"Migrants streaming across the Balkans reached Slovenia on Saturday, diverted overnight by the closure of Hungary's border with Croatia in the latest demonstration of Europe's disjointed response to the flow of people reaching its borders. Hungary's right-wing government declared its southern frontier with Croatia off limits to migrants, blocking entry with a metal fence and razor wire, just as it did a month ago on its border with Serbia."
Domestic Affairs
"Democratic front-runner Hillary Rodham Clinton sought to cast herself as an outsider — because she would be the first woman president — and as a leader who'd sought out confrontations with Wall Street bankers and Chinese leaders during the party's first debate of the 2016 presidential race. […] Sanders used the debate to repeat arguments that he's made a number of times on the campaign trail, saying that a "political revolution" was needed to fight the power of big money in politics."
"SeaWorld San Diego's parent company said it will sue the California Coastal Commission over conditions the state agency imposed that would ban killer whale breeding in the marine theme park. SeaWorld Entertainment called the restrictions […] "overreaching" and said Thursday that only the federal government has authority to impose conditions on marine mammals. […] During a marathon session Oct. 8 that included emotional testimony from supporters and opponents of the plan, the panel added a last-minute condition that SeaWorld stop breeding whales and import no new whales."
"The federal government will announce a new plan requiring anyone buying a drone to register the device with the U.S. Department of Transportation, NBC news has learned. The government has been concerned about the rise in close calls between unmanned drones and aircraft flying into and out of some of the nation's biggest airports."
"Former workers of Blue Bell Ice Cream claim management ignored complaints about dangerous conditions at their factory that was linked to a deadly listeria outbreak. Two former production workers believe the outbreak – that made 10 people sick and killed three others – could have been avoided. But the number of fatalities may have climbed if it weren't for one "random" discovery of the deadly bacteria."
About the Contributors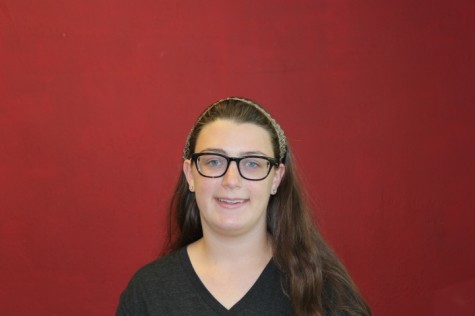 Sophie Feinberg, Editor
Sophie Feinberg is an IB senior excited to be a part of the hardworking team that is CavsConnect. Though soft spoken, she enjoys putting her words...