Recap: April 27-May 3
International Affairs
Eight drug smugglers were executed in Indonesia this past week. Although nine people were to be executed, one of them was spared. The eight people were given a 72 hour warning before they were to be executed by a firing squad.
A 7 square kilometer area between Croatia and Serbia was previously unclaimed. Czech politician Vit Jedlicka wants to make it a new country-Liberland. The country he envisions would have about 35,000 inhabitants, and it would use cryptocurrency, like Bitcoin. Jedlicka describes the country as a "constitutional republic with elements of direct democracy.".
A 20-kilometer exclusion zone has been set around the volcano and 1,500 people have been evacuated.
The North-Korean leader had been planning to visit Moscow in the upcoming month to commemorate the anniversary of the end of World-War II. Seemingly without explanation, Kim Jong Un, decided to not attend the  meeting.
The Duke and The Duchess of Cambridge are proud parents of a girl. The girl is the fourth in line to the throne.
Domestic Affairs
After Freddie Gray's arrest was ruled as a homicide, Baltimore became chaotic. Protesters want justice, yet, the city is in chaos. President Obama calls the rioters "criminals and thugs".
"At least three people were shot in separate incidents in Ferguson, Missouri, on late Tuesday and early Wednesday as hundreds of demonstrators gathered in support of protests in Baltimore".
"NASA says its Messenger space probe crashed into Mercury on Thursday after running out of fuel, ending a nearly 11-year journey that provided valuable data and thousands of photos."
The police officers who arrested Freddie Gray are being charged with homicide.
"President Barack Obama has notified Chicago Mayor Rahm Emanuel and Illinois lawmakers who were instrumental in lining up the financing and real estate for the presidential library to be built on the city's South Side.".
About the Contributor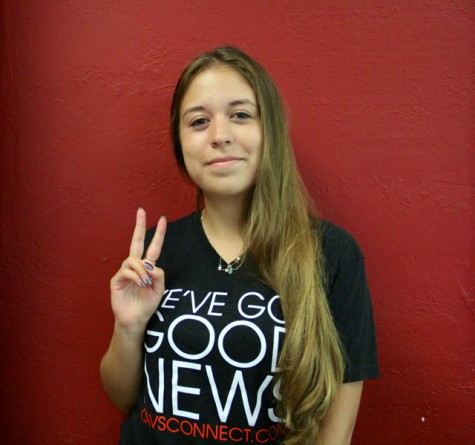 Daniela Quijano, Managing Editor
Daniela Quijano, or "Dani" as you may know her, is a junior who is proud to be a CavsConnect editor. Originally from Medellin, Colombia, she has lived...