Bridge For Peace 2019: Una noche internacional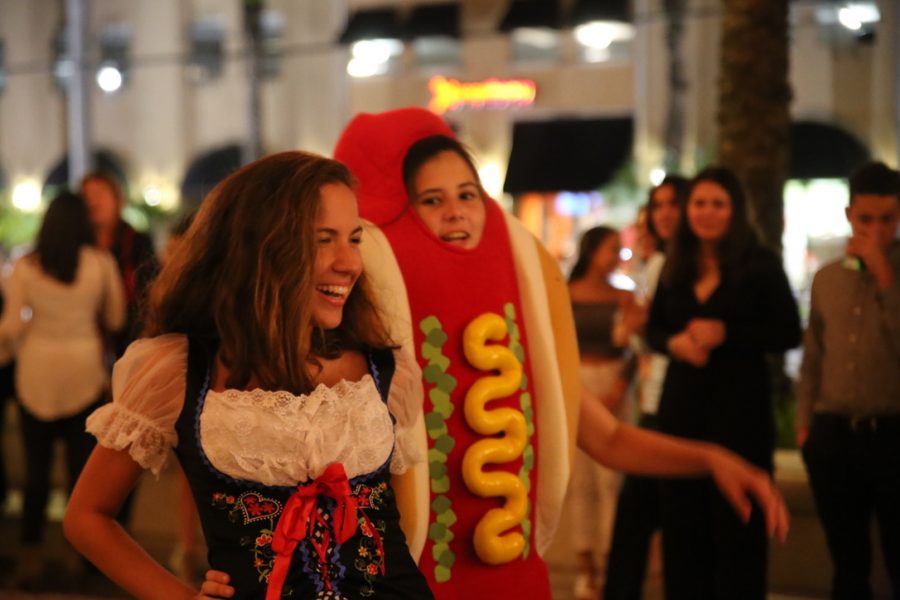 Después de meses recaudando fondos y preparando para uno de los eventos escolares más esperados del año, el jueves 7 de marzo se realizó el evento Bridge For Peace. Con objetivo de apoyar una causa internacional, este evento anual es una celebración de diversidad con comida, música y entretenimiento patrocinado por IBHS. Este año el dinero que se recaudará se usará para construir una escuela en Guatemala en colaboración con la organización catalana Oberts al Món. La organización, cuyo nombre se traduce a "Abiertos al Mundo," crea escuelas para niños en zonas menos privilegiadas que de otra manera no tuvieran acceso a recursos para aprender y salir de la pobreza.
"Me gustó la comida y los espectáculos que hubieron en Bridge for Peace. Me parece admirable que se haga un esfuerzo para ayudar a esos que no tienen las mismas oportunidades que nosotros y mejorar su calidad de vida," dijo junior Javier Delaregata.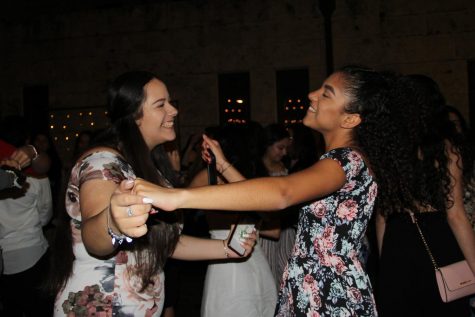 El evento fue un éxito total con más de 700 entradas vendidas. El Museo de Coral Gables fue decorado en acorde con este tema internacional, listo para el evento. Al empezar la noche, el equipo de baile indio, Gables Bhangra, presentó una impresionante coreografía llena de energía. Siguiendo este espectáculo, el equipo de teatro improvisado presentó unas escenas que llenaron a la audiencia de risa. Concluyendo el entretenimiento, estudiantes vestidos en trajes típicos de sus culturas participaron en un desfile de moda celebrando la diversidad en Gables.
"Fue mi primera vez participando en Bridge for Peace y fue un evento muy divertido. Se ve que el club IBHS tomó mucho tiempo preparando todo para que se disfrutara lo máximo posible. Estoy seguro que volveré a participar en próximos años y contribuir a una buena causa," dijo freshman Brandon Quiroga.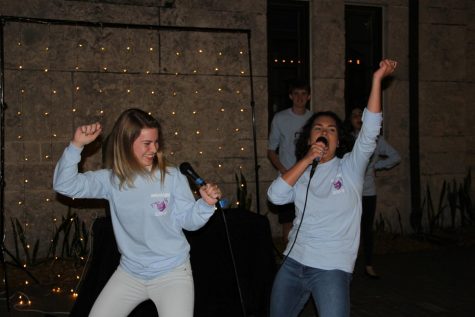 El resto de la noche se pasó disfrutando de la deliciosa comida donada por restaurantes locales y estudiantes. Los estudiantes bailaron y compartieron con amigos, hasta el final del evento a las 8:30 PM. Este evento, además de ser tan divertido y bien preparado, contribuye a una gran causa. Al participar, los estudiantes están impactando las vidas de niños en Guatemala y les darán la oportunidad de tener una educación y obtener los recursos para mejorar su futuro.
About the Writer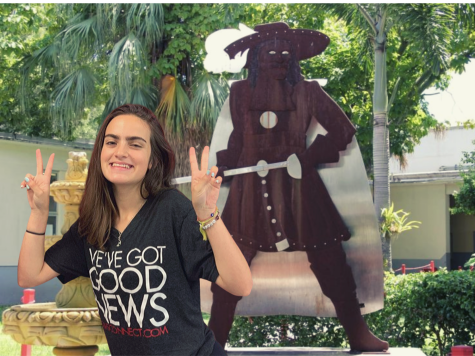 Ana Capiro, Spanish, Student Life and Copy Editor
Ana Capiro is a senior in the International Baccalaureate (IB) program, and can't wait to start her third year in CavsConnect as the site's Spanish, Student...