IBHS Fundraisers for This Year's Bridge For Peace Event
The International Baccalaureate Honor Society (IBHS) is a club dedicated to providing IB students with community service hours every month, mentoring for the underclassmen diploma candidates, and other service-based opportunities. Every year, they work hard to fundraise for their annual philanthropic event, Bridge For Peace (B4P). This year, the funds will be going towards a Peruvian organization, Asociación Emergencia Ayacucho. So far, the team has had two successful fundraising events: one at the Chipotle Mexican Grill restaurant on Miracle Mile and a Saturday bake sale at the Coral Gables Farmer's Market.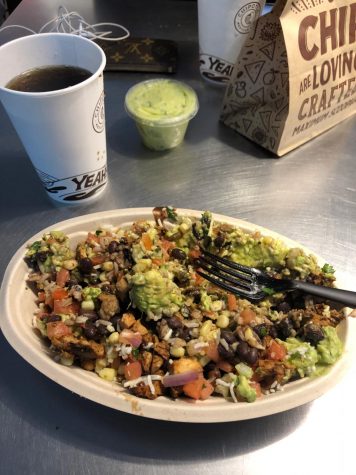 On Jan. 21 IBHS held a fundraiser at the Chipotle on 37th avenue, and the Mexican grill donated 33% of their proceeds to the event. Extra credit for select teachers was offered to those who purchased an item.
From 4:00 through 8:00 p.m., students filled up any space available in the locale and were able to buy meal items ranging from a low-cost side of guacamole and chips to a full meal. The long line of hungry customers resulted in the team raising a total of 328 dollars.
"I was not surprised when I noticed how full Chipotle was. Fundraisers like these always get jam-packed and I am glad to see that people care about the cause," sophomore David Kuper said.
The second fundraising event was a bake sale at the Coral Gables Farmer's Market, which took place on Jan. 5. This market only runs on Saturdays from Jan. 14 through March 25, so IBHS members took advantage of the short time period the market is available and decided to sell home-baked goods. IBHS board members baked cookies, rice Krispie treats, cupcakes, and many other delicious sweets. Passers by attendees were not able to resist the treats, and IBHS raised around 270 dollars.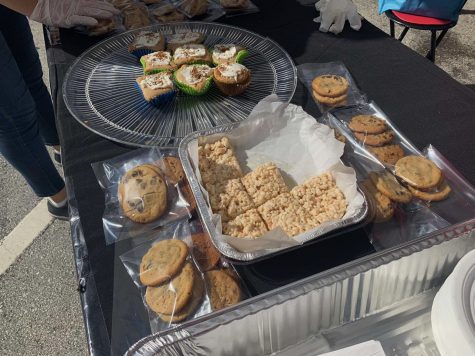 These charity events are a key factor in carrying out the Bridge For Peace event. This is the first year IBHS has had to acquire a variety of permits for their event, adding on to the list of responsibilities the club has to take on, which mainly includes the costly fees of hosting the event at the Coral Gables Museum. Without additional ways to gather money, it would be impossible to cover the costs of the event itself and still have enough in the budget to write the check for the non-profit organization they choose to sponsor.
"Any amount of cash, even a penny, would be a huge advantage in making sure this year's Bridge For Peace will be as successful as always," sophomore Abigail Colodner said.
After much worry, enough funds were obtained to produce a successful evening. Students chatted and danced all night long while enjoying performances by our very own Spanish Honor Society Band, Bhangra and witnessing a mini-fashion show with clothing created by our very own peers in the fashion program. Asociacion Emergencia Ayacucho members also attended and spoke at the event, which was a great opportunity to engage with the students who supported the cause.