Pumpkin Spice and Everything Nice: Fall Activities
When you think of fall, you think of Pumpkin Spice Lattes at Starbucks, Halloween costumes and spending time with family and friends. During the fall season, there's Halloween and Thanksgiving and the anticipation of Christmas and the New Year. There is a wide array of interesting activities to take part in during this time. Some of the things to look forward to in the fall are carving pumpkins, the start of a new sports season, dressing up with costumes and everyone gathering together for good eats. Here are the multiple ways that you can cherish this amazing fall season.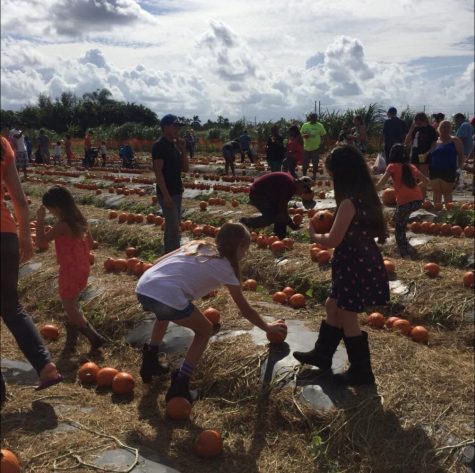 Grab your friends and family and go visit your local pumpkin patch. There are many interactive activities to take part in such as choosing a pumpkin to decorate or trying to escape a corn maze. Start by picking a pumpkin that is suitable to what you want to carve. Use a pumpkin carving kit to carve different shapes or faces into your pumpkin. Depending on the intricacy of your design, a carving kit can be acquired in a variety of places, from Walmart to Target. This can be a great activity to do with your younger siblings or cousins. If you are up for a challenge, you might consider participating in a corn maze. You can get lost in a maze while being surrounded by eight- to nine-foot tall corn stalks and have to find your way out with the help of only a map and few clues you are given when you solve various riddles. Visiting a pumpkin patch is an exciting event for the whole family to enjoy and is definitely something you should think about doing during the fall.
"My favorite thing to do in the fall is to drink coffee and watch movies with a significant other," sophomore Jorge Valero said.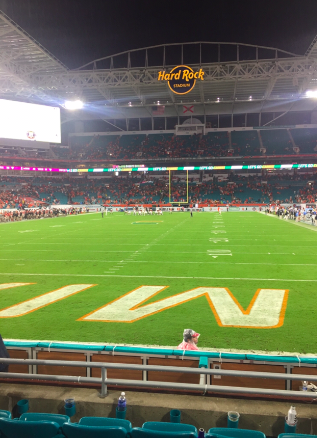 Who doesn't like watching a good sports game from the comfort of their own home? Fall marks the start of a new sports season, which includes several popular sports such as football, basketball, baseball, soccer and much more. Invite your family and friends over, host a great barbecue and watch the Sunday game on a big flat screen TV. Another very popular fall favorite is tailgating at football games. Go to a football game with your entire family and tailgate before it starts. Tailgating often involves doing a cookout, listening to music and having a good time with those around you. Some tailgating essentials are a barbecue, ribs, burgers, hot dogs, drinks, a speaker, sports balls and chairs.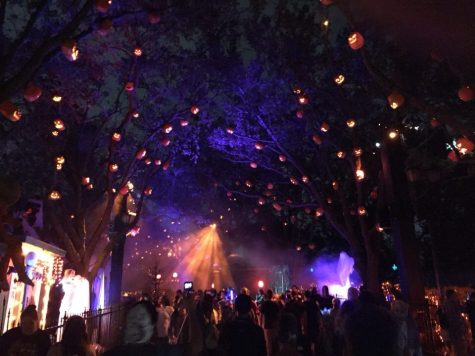 In the spirit of Halloween, a favorite activity to engage in is trick-or-treating in a costume of your liking. You can buy your costume or customize it to your taste. There is a wide variety of costumes to choose from, ranging anywhere from a cute cat to a scary ghost. If you are in the mood for a scare, go to haunted houses around your neighborhood. This is an adventure to undertake with your close friends, in which you can experience the mystery and horror that is Halloween in just one night filled with dread and excitement. Haunted houses can be found almost anywhere from your trick-or-treating route to the famous Halloween Horror Nights in Orlando.
"In the fall I like getting dressed up with my friends and going to Halloween parties. I also enjoy spending Thanksgiving with all my family," junior Alejandra Orozco said.
One of the main components of this fall season is eating a variety of foods. You can experience this diversity of foods in a Thanksgiving dinner which may include the following: turkey, mashed potatoes, corn casseroles, pumpkin pies and stuffing. Spending time at home with family is a way to celebrate this joyous holiday. Thanksgiving is a symbol of gratitude among everyone who celebrates this great holiday, which is spent in harmony and peace.

Overall, fall is an amazing season with many fun things to do. Who doesn't like the sound of leaves crunching under their feet? Everyone loves the crisp smell of the air as the weather changes. Gather your friends and family and enjoy the many things that there are to do during the fall.

[powr-poll id=5b1c7c56_1508258134892]