Happy National Peanut Day!
Sept. 13 marks an important day for Gables students because National Peanut Day is finally here and unlike past years Gables students can celebrate on campus! As Gables enters the 2016-2017 school year the peanut ban has been lifted and the school has been relabeled "peanut aware."  To help you celebrate this renewed freedom, here are some creative and delicious ways to eat peanuts!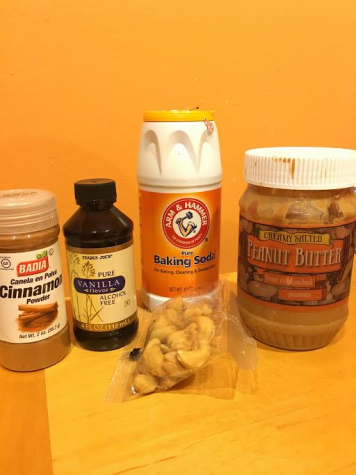 Cinnamon Peanut Butter Cupcakes: The odd but delicious combination of cinnamon and peanut butter makes this cupcake one of a kind. The best part: all you need is peanut butter, cinnamon, vanilla extract, brown sugar, an egg, salt, baking powder, baking soda, milk and flour. Just combine all the ingredients and pop them in the oven, for delectable peanut butter cinnamon cupcakes. For more information on this recipe check out Taste of Home.
"Nuts" about Stir-Fry: Stir-fry just got a whole lot better! In this recipe, peanuts are added to the popular Chinese dish: stir-fry, to give it a totally different and amazing flavor. For this recipe you will need cooking spray, chicken, sesame oil, garlic, ginger and some chopped vegetables. Granted, this dish will take a little bit more time and patience, but it is definitely well worth the wait! To check out this recipe go to Epicurious.
" I think it's awesome that Gables is a peanut aware school! Peanut M&Ms are my favorite and I am finally allowed to eat them at school," freshman Mindy Miranda said.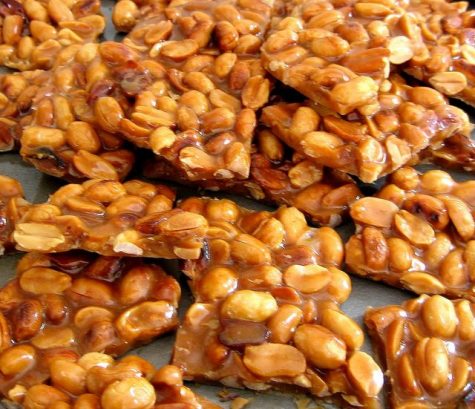 Instant Microwave Peanut Brittle: With the press of a button you can create scrumptious peanut brittle right from your microwave! Salt, sugar, corn syrup, peanuts, butter, vanilla extract and baking soda are all that is required to make this delicious treat. All you have to do is put the mixture in the microwave for 20 minutes and you have instant peanut brittle! For more on this recipe feel free to check out Allrecipes.
"My favorite peanut recipe is peanut cake, it's so good! All you need is regular cake batter and some crushed peanuts," Senior Cata Saavedra said.
Although students are now  allowed to eat these yummy peanut treats at school, it is very important to remember that there are still Gables students who have a peanut allergy. So stay peanut aware while you celebrate National Peanut Day!