A Student of Two Sciences: Stepping and Coding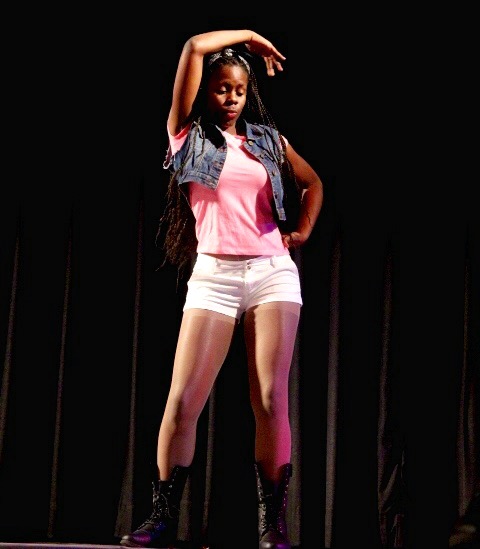 Neila McNally lived in Haiti's capital, Port-au-Prince, for nine years before moving to Miami. At Ponce de Leon Middle School, she discovered the art of stepping.
McNally was instantly enchanted by Gables's stepping team, Sisters With Attitude (SWA), as she watched them perform at her freshman orientation. She knew she was destined to join the team and resolved to try out at the start of the school year.
"I thought, 'Why not?'" McNally said.
Now in her sophomore year and enrolled in the Academy of Finance, McNally is already a junior officer of SWA. As a team, the sisters create and perform fast-paced and extremely technical routines for each school pep rally, as well as service events in the Miami community.
Stepping is not the only unusual skill McNally possesses – she is also fluent in the language of coding.
"Whenever someone asks me about [computer programming], I say, 'Yeah, I code,' and they respond with 'Woah, you're a girl,'" McNally said.
Every even day, McNally sits in Mr. Van Dyk's computer programming class and becomes further engrossed in the science behind the building blocks of technology. Currently, she is able to code games and simple programs, but she is gradually working her way up to being able to program larger applications.
"I have been into computers ever since I can remember … I thought I would [gain] ground in technology by taking [computer programming class] … especially since our world is becoming more and more centered around technology," McNally said.
McNally has realized that technology is the future and has harnessed this fact. Perhaps this is why she chooses to describe herself as "open minded." Whatever the case may be, look out for McNally stepping on the big screen – or the computer screen.