I Haven't Been Everywhere, but it's on my List: Claire Shillington
"I haven't been everywhere, but it's on my list" is a quote by late writer Susan Sontag that inspires many travelers. For Claire Shillington, a senior in the International Baccalaureate program, everywhere is checked off – at least in the United States. This summer, Shillington visited her 50th state on a momentous trip to Hawaii.
Her dream to visit all the states began when she very young. Before her goal was set, Shillington was already a traveler.
"My dad's family was from Vermont, so from when I was born I would travel there and go through lots of states," Shillington said.
Additionally, her mom has friends in lots of different areas and they would often travel to see them.
During a visit to Niagara Falls when she was 7, Shillington told her mom that she wanted to visit every state.
"[My mom] laughed, and said, 'Oh yeah, we'll do that.' As we traveled more, if we were near a certain state, we would make it a point to go to it. Then we got to a point when there were five different states left, so we planned trips to each one."
Shillington loves traveling because she likes to see how people in different areas act in different cultures and areas.
On her journeys, Shillington and her mom made it a point to visit national parks and attractions, such as the Grand Canyon, the Sequoias of California and the glaciers of Alaska. Her favorite state happens to be Montana, where she visited Yellowstone, the first national park in the world, which covers 132 square miles in Wyoming, Montana and Idaho, and is widely known for its beauty. She enjoyed the nice people and diverse wildlife, and was amazed by the mountains blanketed in snow in the summertime.
"We saw Old Faithful and a bunch of other geysers. We hiked a lot – we did solo hikes and group hikes. I did a polar plunge into Lake Yellowstone that was just above 32 degrees. We went horseback riding up and down a mountain. We saw a lot of wildlife, which was protected by the national park systems."
Her trips also play a role in her education. In elementary school, Shillington did projects on national parks she visited. As a high schooler, she knows her favorite part of the country and, as a result, where to look for colleges. Her dream school is in the Northeast because of the climate and familiarity she has with it. One of her first states outside of Florida was in the Northeast.
Before her senior year, Shillington traveled to Hawaii with her friend, Camila Lupi, to meet her 50-state goal. She snorkeled in coral reefs alongside sea turtles and colorful fish, and hiked the Waimea Canyon. The trip itself was a celebration of finally having visited every state in America.
Shillington's travel plans for next summer may include a trip to Europe. If not then, she might do a college semester abroad in the future. Now that she's been to every state, she's found a new goal: to visit all seven continents.
About the Contributor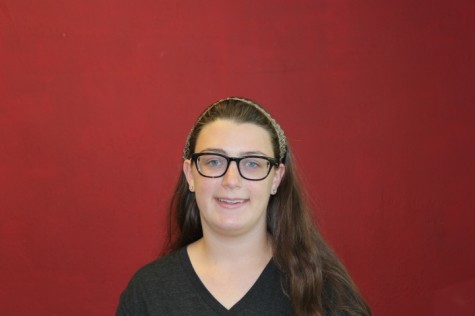 Sophie Feinberg, Editor
Sophie Feinberg is an IB senior excited to be a part of the hardworking team that is CavsConnect. Though soft spoken, she enjoys putting her words...