Claudia Gandara, Staff Writer

August 29, 2016
 Jóvenes! Seguro ya han escuchado hablar del virus del Zika, el cual esta provocando gran preocupación  en nuestros países. El virus es trasmitido por el mosquito hembra: Aedes Aegypti, el mismo transmisor del Dengue, pero ahora con nuevas mutaciones. Ambos virus presentan síntomas similares como: fi...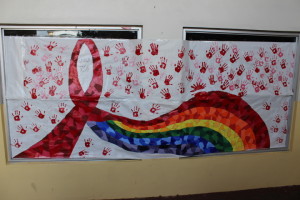 Camilo Bacca, Staff Writer

December 16, 2013
Who knew December could be so touching? On this month, we commemorate the millions of people who have lost their lives to AID's related deaths. We honor those who fought, and continue to fight, for an HIV free world. This December, wielding red ribbons, the world stands united in a pledge to fight...