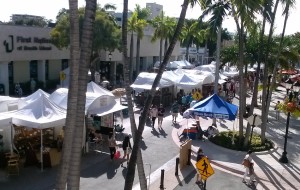 Camilo Bacca, Staff Writer

February 26, 2014
On February 22, the South Miami Rotary Art Festival celebrated art in its many forms at Sunset Mall in front of the movie theater and between Red Road and US 1. The festival lasted from 12:00 PM all the way to 6:00 PM, even though some exhibitors stayed behind longer. It featured an extraordinary variety...
Teague Scanlon, Staff Writer

February 19, 2014
The boy's soccer team ended their season on January 30 with a heartbreaking loss to Sunset in the Regional Quarterfinals. Although the soccer team has played in the District Finals and Regionals for the past three years, the expectations were different for this year.With only four starters lost from...