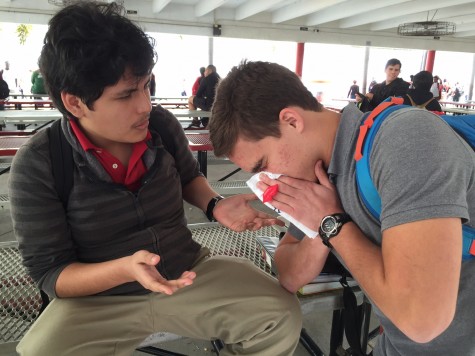 Jake Paz, Staff Writer

February 20, 2015
Many parents refuse to vaccinate their children due to claims of harmful side affects such as autism, which have never been scientifically proven. However, due to the resulting Anti-Vaccine movement, an increasing amount of people are choosing not to take the flu shot or the MMR vaccine, which is used...
Camilo Bacca, Staff Writer

February 10, 2014
With Valentine's Day rapidly approaching, many people have begun to seek out a potential date. You can almost smell the roses and heart shaped chocolates. Already the stores are filled to the brim with sparkly, mushy over-sentimental cards, and adorable, but cliche, teddy bears.  You can feel the pheromones...