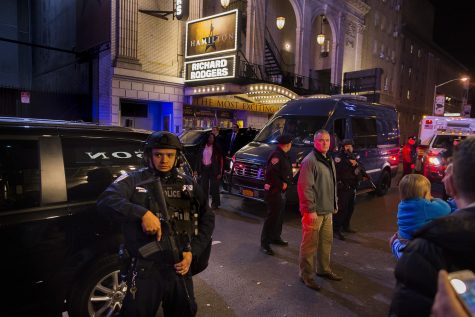 Natalia Torres, Staff Writer

November 28, 2016
On Nov. 18, the cast of "Hamilton," led by Brandon Victor Dixon, who plays Aaron Burr, delivered a message to Vice President-elect Mike Pence.  In the message, composed by the cast, crew and founder, Lin Manuel Miranda, they politely yet passionately urged Pence to govern in a way that will work on...
Mia Galex, Staff Writer

October 6, 2016
On Oct. 4., the 2016 vice-presidential debate took place at Longwood University. Indiana governor Mike Pence took on Virginia governor Tim Kaine, while engaged viewers could not take their eyes off the screen as two somewhat unknown politicians took the stage.  According to a CNN poll, two- thirds of debate watchers claimed Pence had a better performance than Kaine, while ...