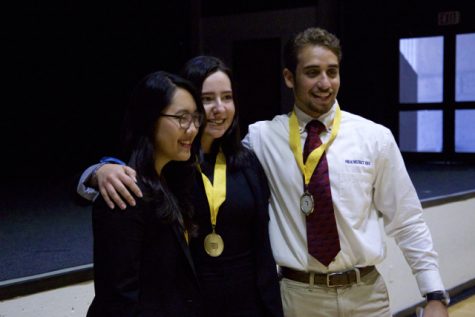 Alexander Yagoda, Staff Writer

February 12, 2017
On Feb. 3, Coral Gables High showed up at the Future Business Leaders of America (FBLA) districts awards ceremony and showed that they came to win. Winning awards in 27 categories, Coral Gables was recognized as one of the top schools at the ceremony.  In fact, Coral Gables will be represen...
Albany Muria, Staff Writer

December 20, 2013
A first date: a day filled with excitement, expectations, and the possibility of finding your true love, or maybe just making a new friend. Although this day may also be filled with many fears, insecurities, and apprehension, it may very well end up being one that you will never forget. Whether you...