Nicolas Schmidt, Staff Writer

April 2, 2017
On Mar. 26, United Airlines prevented two teenagers from boarding their flight since they "violated" the dress code policy. However, this caused a lot of controversy since the girls were simply wearing leggings; the employees found that inappropriate and would not allow it. Many people found this ridiculous...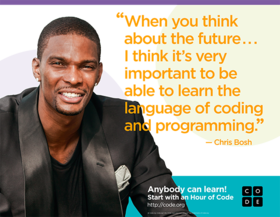 Sabrina Ochoa, Editor-in-Chief

December 4, 2014
After multiple videos being displayed on the GablesLive! morning announcements, many Cavaliers have been wondering about Hour of Code. Below are a few frequently asked questions and their answers: What is it? Hour of Code is a project created to help Computer Science programs in public schools a...