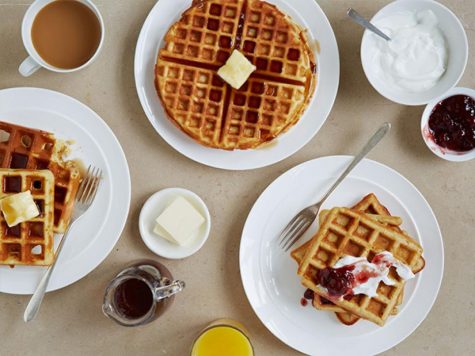 Mariam Ahumada, Lifestyle Editor

March 28, 2017
Question of The Day: Why use a panini press when you can use a waffle maker instead? Just when you thought that people could not get any more creative, they have begun to use a waffle maker to make more than just waffles. This phenomenon has become a kitchen revolution and has taken over the nation...
Emily Simon, Staff Writer

November 4, 2016
Cooking meals can be a hassle, but it is significantly harder when eliminating key ingredients because of a lifestyle choice in one's diet. Cooking does not always have to be an inevitable chore, especially with easy recipes that are designed to make time in the kitchen easier. A traditional breakfast...