Marco Lund-Hansen: A Soccer Star in the Making
When it comes to the Coral Gables Cavaliers, they never cease to surprise people with their special talents and personalities. Fellow Cavalier Marco Lund-Hansen is a junior with exceptional talent in the sport of soccer, better known as fútbol. Lund-Hansen has gained a large social media following and has had once-in-a-lifetime opportunities that have helped him to build a base for his future, potentially in the realm of professional soccer.
"
I enter competitions and accept challenges with a positive mindset. I remain positive because I know that I am doing my best"
— junior Marco Lund-Hansen
At just the age of four, Lund-Hansen followed in his father's footsteps and joined his very first soccer team. Playing soccer has always been a source of entertainment for him; even as he has gotten older, he has become seriously passionate about the sport. Training and practicing never feels like an obligation for Lund-Hansen because he never gets weary of his passion.
Lund-Hansen has racked up quite a few achievements while playing his favorite sport. The sixteen-year-old phenom has even received short-term sponsorships with several soccer-oriented companies.
Lund-Hansen gained his first sponsorship by winning a skills competition funded by the German Professional Soccer League, Bundesliga. He has also received soccer gear from well-known establishments like INTERSPORT and Sports Direct.
"I think it is really cool that Marco gets these opportunities that every soccer fan would die for. It show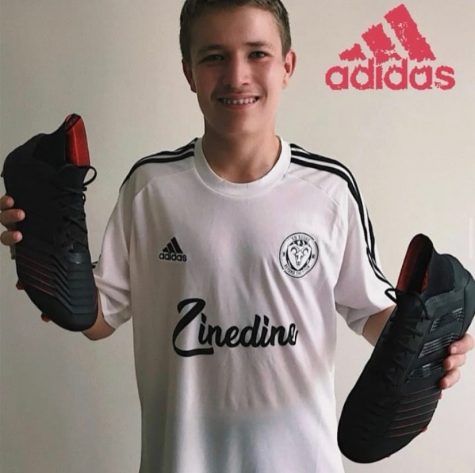 s how passionate he is about soccer," sophomore Eden Sobalvarro said.
Showcasing his footwork and his impressive soccer skills, Lund-Hansen has participated in various video contests, even winning some of the competitions. To enter in these online contests, he simply creates short videos with various clips of him performing crazy trick shots or dribbling displays.
Along with these accomplishments, Lund-Hansen has also been able to meet professional soccer players from the big leagues. Some of these highly regarded athletes include the Brazilian national team's goalkeeper Ederson Moraes, their defender Marcos Corrêa and their captain Dani Alves. Lund-Hansen was also lucky enough to meet and receive a signed jersey from former English soccer player David Beckham.
When he was a child, Lund-Hansen could only dream about these kinds of opportunities. Reflecting on these moments, it all feels surreal to him. Lund-Hansen is extremely proud of his devotion to soccer and how much it has paid off for him thus far. Excited to see what his future beholds and where his passion leads him, it is undeniable that soccer will be at the heart of it.
About the Contributor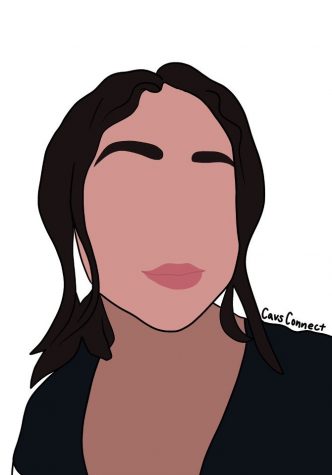 Allison Cajina, CavsConnect Features Editor
Allison Cajina is a junior in the International Baccalaureate program at Coral Gables Senior High. This is her second year in CavsConnect, as she proudly...