Always Aiming for the Best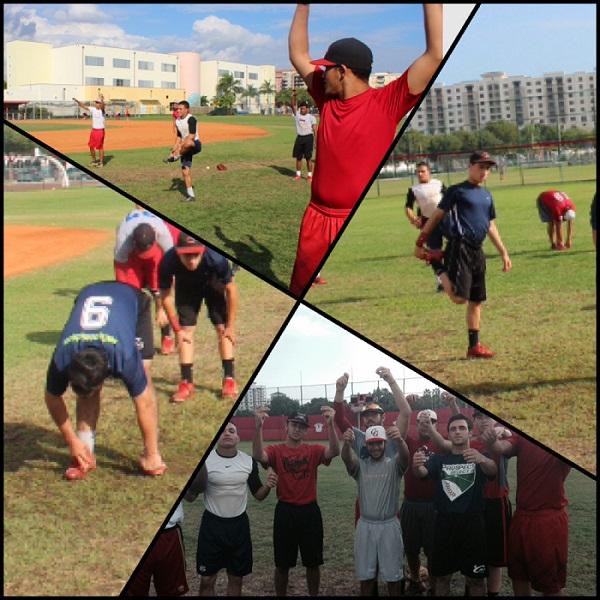 Since the beginning of the year coach Wisser and the baseball team have had one goal in mind, winning states. The team hasn't won a district title since 2010; unfortunately it lost last year in an intense game against their rival, the Goleman Gators. Although they lost 8 to 1, the game was extremely close until the Gators managed to pull away after consecutive errors were made on the field.
Although the squad hasn't brought a title back to Gables in recent years, they are not aiming for a district trophy, or even a regional trophy. This extremely talented team is aiming for the state ring by sweating, working hard and sacrificing more than ever before.
"I've told everyone on this team that we have the talent to be the best team in Florida. If there was a year to win states, this would be it," coach Wisser said.
The team practices everyday during 7th and 8th period and after school till 5 o'clock. Coach has put a huge emphasis on defense this year because he thinks that a great defense is what will make them win a championship. Almost 30 preseason fall games were also scheduled in order to get prepared for every aspect of baseball and to make sure that there are no surprises when they get onto the field.
"When I played for Gables I learned that practice makes perfect and that's exactly what we're doing here in order to make the team the best that it can be," coach Wisser said.
This fall season they have only lost four out of 25 games, but it isn't their talent helping them win, it's how close the team is. As opposed to last year in which they had the talent to make it far, but were missing trust and communication among the players.
Starting second baseman, junior Frankie Montesino said, "I would jump in front of a train for each and every one of these kids. I love them."
Although the spring season doesn't start until January, the boys have been practicing hard by taking extra ground balls, hitting in the cages longer, and lifting more weights in order to get ready for their tough schedule. They moved districts to 8A and are now in one of the hardest districts in Florida; it consists of the power house Columbus and the accomplished South West High School. Despite the rigorous schedule in front of them, the players are confident of their ability.
"This is the money team. I know for a fact that we're going far this year," Starting Outfielder, junior Raymond Gonzalez said.
The boys aim to please their prominent 10-year coach and accomplish their ultimate goal. With much confidence and skill throughout the team, the "brothers" are looking to bring back a district title and make a true run at a state championship.
When Starting Catcher, junior Eli Marrero was asked how he felt about his team and the upcoming season he said, "This team is a family. We chill together every day, we laugh together every day, and we never ever fight. We're brothers with one common goal."