Freshman with Aspiring Goals: Lamadriz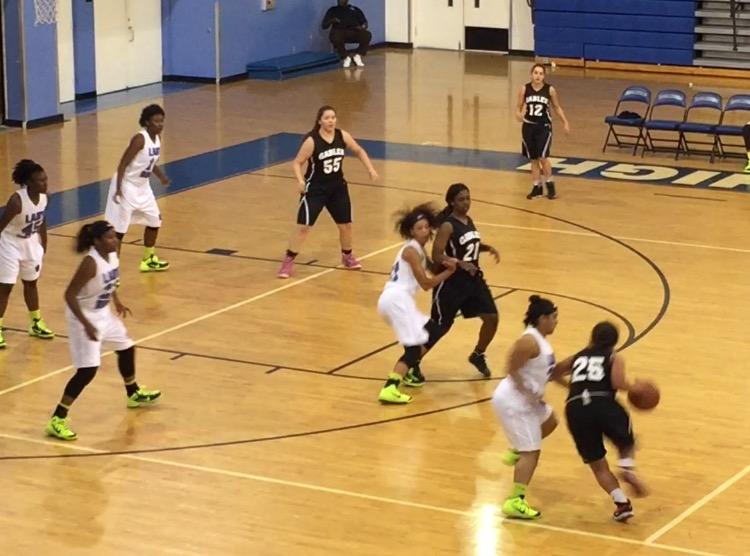 Alyssa Lamadriz is a freshman in the International Baccalaureate program at Gables, whose passion for basketball has given her the honor of being a part of our girls varsity basketball team.
She first discovered her love for basketball about seven years ago, when her mom suggested she should try it out because of her tall stature. Although she had doubts at first, thinking it was a boy sport, as soon as she picked up the ball she fell in love with the sport.
Her handiwork and dedication have awarded her with being part of the Gables girls varsity basketball team, a great achievement as a freshman. Lamadriz has been training with the team since the end of last year and has worked very hard to get to where she is now.
"I wanted it really bad and if I had to work ten times harder than I already was, I was going to do it," Lamadriz said.
What she values most about being part of the Gables basketball team is the family she has gained; although the members of the team are not her family by blood, she treats them as if they were. She respects and loves every one of her teammates and coaches for who they are.
Aside from being part of the Gables basketball team, Lamadriz is also part of the International Baccalaureate Honor Society (IBHS). Lamadriz also ran for student government; although she did not win this year, she plans on running again for a cabinet position later.
Lamadriz has a bright future in mind considering the fact that she hopes to achieve great things. She is working hard both athletically and academically. Attending college is a huge goal for Lamadriz, and to her, it would be even more amazing if she could play college basketball.
"I want to be so well known that no one has to announce my name – people already know who I am," Lamadriz said.
This Cavalier is striving to be a well-rounded student and there is no stopping her. Catch #55 on the court and do not forget to cheer her on!
About the Contributor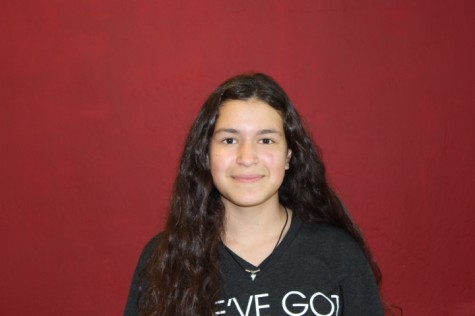 Hilda Delgado, Staff Writer
Hilda Delgado is an IB freshman at Coral Gables Senior High ready to indulge in all the opportunities the school has to offer. She plans on taking the...