Eat, Sleep, Badminton, Repeat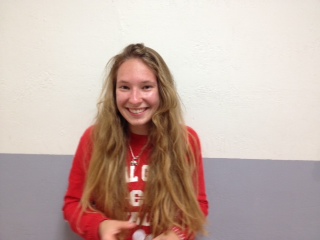 Elisabeth Wurmser, most commonly known as Liz, is a senior in the IB program. She is part of student activities and captain of the cross country and badminton team. She has been playing badminton ever since she lived in France a couple years ago.When she came to Miami, her sister was playing it so she got even more involved with it. When she heard Gables had a good badminton team she knew she wanted to go here.
Liz has been on the team all four years of high school. She started playing as a singles player her freshman year, then became a doubles/singles player, and her junior and senior year played as a mixed player.
"In my junior year, my coach had put me into mixed, and I just went with it," said Wurmser.
Many people might think that badminton is one of the easiest sports out there, but that is not the case. Wurmser practices every day with the team and sometimes out of school as well. Every athlete knows that it's not the easiest thing in the world to balance school and sports.
"It's hard, but I like having sports because it allows me to be able to balance my school work and sports. It helps me learn to balance my time and use it wisely," said Wurmser.
Every year the badminton team wins GMACS except for the past year. One of Wurmser's hopes for this season is for her and her partner to win GMACS as well as the rest of the team. But since Wurmser is one of the captains, it's a lot of pressure on her.
"It is a lot of pressure because everyone looks up to you and follows your lead," Wurmser said.
The badminton team has changed a lot in the past four years. It can be hard to keep up with this change, but Wurmser manages to do it.
"With the team changing a lot, it's hard to control the circumstances, but it has to be done one way or another."
Wurmser is not only the captain of the badminton team, but also the cross country team. She has done both sports since she got to Gables her freshman year.
Out of the many people that inspire her, Liz says that her three main inspirations are her mom, her dad, and her sister.
"My sister got me to get more involved in badminton, and they're all just always there to help and support me."
Liz also has many accomplishments, but the one that stands out over all of them is being nominated for female scholar athlete. This is just one of the many fantastic things Wurmser has done.
Liz is one of the many players that stand out on the courts.Next time you're in the gym, keep an eye out for Liz because she'll be smashing through this season.
About the Contributor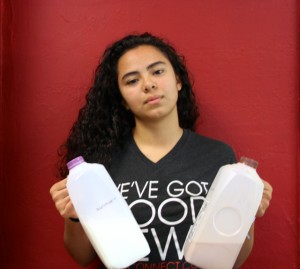 Kelsy Pacheco, Sports Editor
Kelsy Pacheco is a junior in the IB program at Coral Gables and cannot wait to see what this year awaits. She is happy to once again join the CavsConnect...