EdmoNO: Edmodo vs Google Classroom
Our Rating: Edmodo: B+, Google Classroom: A
As the world of technology continues to evolve, education across the globe responds by adjusting and creating new ideas that may help in a classroom setting. These ideas eliminate the struggle that comes with getting in touch with students as they allow easy communication throughout the classroom. Schools have become so dependent on technology that it feels unnatural to be in a classroom without a computer or smartphone. From using calculators to translation applications, it now seems almost necessary to carry some type of device around with you.
One major advancement in the technological world is the growing use of "online classrooms," which are spaces where teachers can upload work and students have the ability to complete and submit their assignments electronically. There are many different places where a teacher can create one of these classrooms, but two specific platforms have become increasingly popular. Edmodo, founded in 2008, has dominated this area of the market for a long time. Recently Google Classroom, a newer web service owned by Google, has begun to steal the spotlight.
Accessibility Within Individual Classes
From a teacher's side of a computer, both are extremely convenient to use when it comes to typing a simple message for students. When it comes to sharing files, though, there is a slight difference between Edmodo and Google Classroom. On Edmodo, there is something called a "Class Folder," which is where large files must be placed. This makes the process of uploading documents a little less convenient, as more steps need to be taken. On Google Classroom, any file, no matter the size, may be attached to a post and easily accessed by students. Teachers and students may also enjoy the comments section on either program. Students are allowed to comment under anything a teacher posts, allowing teachers easy access to understanding the concerns of their students. Both websites have comment sections, as well as direct messaging. Although Edmodo does allow direct messaging, there tends to be a lot of issues dealing with sending and receiving messages. On the other hand, Google Classroom is proficient with its direct messaging and guarantees communication among students and their teachers.
On the student's computer screen, it is a whole other story. Both sites allow written posts to be easily published, but there are some differences in accessing files. As mentioned before, when a file is too large on Edmodo, it must be placed in a "Class Folder." This makes it less convenient for students, as they find themselves going out of their way to get to their assignments. There is also a difference in the way students are allowed to view files. On Edmodo, it is necessary to either open a new tab or completely download a document in order to view a file posted. On Google Classroom, files may be opened on the given screen and closed out to return to the same screen as before.
Winner: Google Classroom
Overall Convenience
One problem that some students have with Google Classroom is how each class is divided into its own section. On Edmodo, the main feed includes the most recent posts from any class. In this sense, Edmodo does have an advantage as it makes it easier to view general posts.
"I prefer Edmodo because you can access any recent messages from all your classes in one feed whereas with Google Classroom, you have to access each one individually. Edmodo is easier to work with in this sense," sophomore Alana Fernandez said.
On another note, Google Classroom keeps everything together for anyone who has a Google account. Google Docs, Google Slides and Google Sheets are all connected to the same part of every Google account, which is where the classroom is located. This makes the process of viewing and uploading documents simple.
"
I prefer Google Classroom over anything else because it keeps everything together and organized in almost like a little cloud.
— Ms. Kiely, Chemistry Teacher
Something that must also be considered is the notification process. Both the Edmodo and Google Classroom have mobile applications. Emails may be received from both organizations to alert students whenever an administrator posts something new. Edmodo only offers mobile push notifications on devices that are not made by the company Apple, but Google Classroom allows push notifications on any device. This gives Google Classroom a great advantage as iPhones tend to be extremely popular on school campuses.
"I think Google Classroom is better than Edmodo because it sends me notifications about when assignments are due or when a teacher posts a message and I don't get those messages from Edmodo," sophomore Hannah Fabing-Gonzalez said.
Winner: Google Classroom
Overall, both have their strengths and weaknesses, but Google Classroom's large amount of pros allows it to overrule. The differences between these two platforms are subtle, but they are there. By a sliver, our winner is Google Classroom, as functions between each individual classroom and the overall application are more convenient and innovative than those on Edmodo.
View Comments(1)
Your donation will support the student journalists of Coral Gables Senior High School. Your contribution will help us cover our annual website hosting costs.
About the Contributor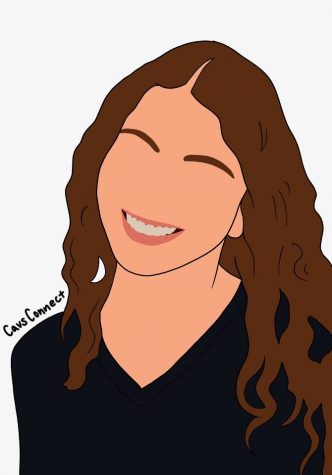 Jana Faour, CavsConnect Copy Editor
Jana Faour is a International Baccalaureate junior at Coral Gables Senior High who is entering her second year of CavsConnect. One of her many passions...