Singing to Stromae
Album: "Racine Carrée"
Artist: Stromae
Genre: French Pop/Rap, House, Eurodance
Release Date: August 16, 2013
Our Rating: A
Using his synthesizer and incredible talents for producing music, Paul Van Haver, better know by his stage name Stromae, has climbed top charts throughout Europe and earned a claim to fame when it comes to French music. This popularity didn't stop in Europe; Stromae's catchy dance hits and electropop sounds have made it across the Atlantic with admirable success, despite the fact that all the lyrics are in French. His music has been covered by popular artists such as Kanye West and Lorde, who have contributed in making his music more well known amongst non-french speakers in the US. Born in Belgium to a Rwandan father and a Belgian mother, Stromae incorporates a lot of his past experiences and heritage into each song he makes. This gives Stromae a unique ability to create catchy dance hits that have lyrics that are deeper that what is commonly heard in the genre.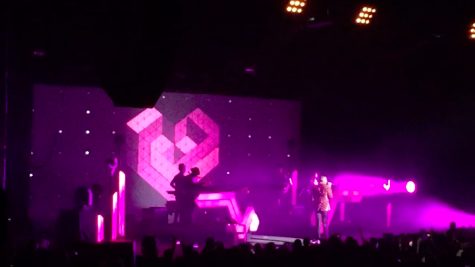 His most recent album, "Racine Carrée" (which translates to "Square Root"), was his way of really delving into his African heritage and reconnecting with his roots through music. The album features several upbeat dance tracks that have clear African and Caribbean influences. However, what is truly most impressive about Stromae's music is the way that he incorporates relevant topics and issues into his lyrics, such as social media addiction, discrimination, threats to the environment, cancer, and relationship and family issues. Even in non-francophone areas, Stromae's "Racine Carrée" had a spot at the top of the charts. The incredible success of the album launched a European tour for the artist, and, to the delight of his American fans, a tour in the United States.
"Stromae is very much a unique artist in the sense that he is a francophone with worldwide appeal, he is very aware of the world's issues and very vocal about them in his music, and he is able to blend poignant and relevant messages with upbeat and catchy music for the best of both worlds," sophomore Angie Lopez said.
"Papaoutai"
"Papaoutai" is the most popular (and recognizable) song on the album. The word "Papaoutai" is a play on words with the phrase "Papa où t'es?" (Dad where are you?), and is about a young boy's unsuccessful search for his father. After losing his father in the 1994 Rwandan Genocide, Stromae looked into his past to draw inspiration for the track. However, it is not a mellow ballad, but rather an energetic dance hit that can liven up any situation.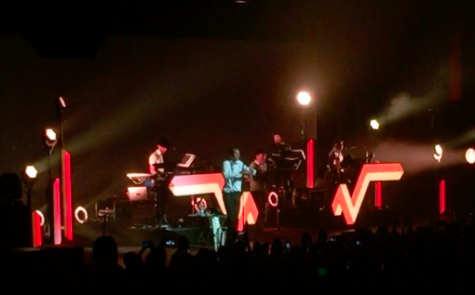 "Carmen"
"Carmen" is about a very popular issue concerning our generation: social media addiction. Centered around Twitter, "Carmen" exposes the dangers of social media addiction, and the negative repercussions it has on relationships and families. However, fans love the song for its upbeat rhythm and melodic chorus.
"[Carmen] was a song that had a unique music video to it, and a unique meaning to it, which is able to portray the 21st century and what we're being controlled by, but he also links this to love, which is not truly real and that it's only for a certain amount of time because relationships aren't the same as they were before," sophomore Nidia Volmar said.
"Formidable"
"Formidable" is one of the few songs on the track list with a depressing sound. Detailing one man's struggle with the end of his relationship, one can hear the regret and nostalgia in Stromae's voice as he reminisces about what is no more. "Formidable" plays with emotions, and can make some mourn the end of a relationship that had never even existed.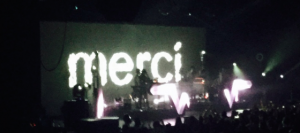 Although he started off small in Europe, Stromae has already begun to change his genre, and spread francophone music to all four corners of the world.