Liberty Caffé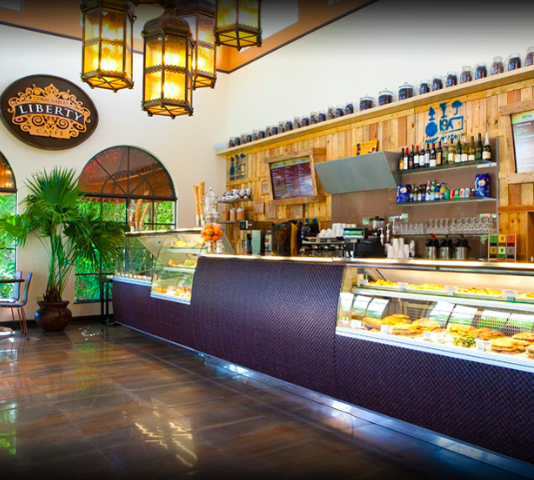 Our Rating: A
Most of us make our way to common places, such as Subway, Sir Pizza or Starbucks, to grab a quick lunch or coffee. But why not go to a unique cafe that serves tasty sandwiches, pizzas and coffee all in one venue? Liberty Caffé is located next to the beautiful Granada golf course and offers daily fresh meals. This delectable cafe is known for its homemade, refreshing gelato, which is half-off on Tuesdays! You may not have the chance to indulge in delicious gelato for a reduced-price, but you can also stop by on Friday's when Liberty Caffé gives free salty french fries.
"
"I always go to Liberty Caffé to do my homework; the food is so good and I'm obsessed with the gelato."
— junior Emilia Serna
Liberty Caffé serves as the perfect studying environment; it always offers free WiFi. Instead of sitting in a boring library while doing your homework, at the cafe, you can enjoy the lovely view of the Granada golf course. Plus, there is always free parking and a bike rack as well.
Next time you're indecisive about where to go eat, simply stop by this one-of-a-kind cafe. Here you can enjoy a lovely meal and treat your self to a delicious gelato or any other delectable dessert.