HIP 2022-2023: PHEs Train for a New Year
With the start of a new school year, the Health Information Project held its Peer Health Educator orientation, where returning seniors and arriving juniors began training for HIP implementation on campus as well as improving their public speaking and classroom management skills. At Coral Gables Senior High, the annual PHE orientation was held on Oct. 13 in the media center.
"The most memorable part was at the beginning of the orientation when everyone said their name and an interesting fact about themselves. I found it so interesting learning cool things about others, and we even found out that a fellow PHE was a former American Ninja Warrior," senior Armando Camejo said.
Starting at 7:30 a.m., president Elise Ballart, vice-president Edgar Perez and secretaries Armando Camejo, Jazzmin Chavez and Yulian Ochoa welcomed the new faces, establishing ground rules and facilitating introductions. After the club members familiarized themselves with each other, the board wasted no time in getting down to business and delineating the responsibility that comes with educating the freshman class.
"
I learned management skills and presentation skills from the orientation. I thought it was good that we did all the exercises in team scenarios because it provided a good opportunity to correct ourselves,
— junior Jamar Howard
The board first focused on sharing what they learned from the earlier board training on Sep. 14, namely ways to give constructive feedback and skills to present in front of an audience. Having trained with the HIP founders and faculty sponsors from around Miami-Dade, the board members transferred the insight they gained to the trainees. The orientation was made up of several activities designed to give every PHE a chance to practice presenting and receive feedback in the form of a "positive sandwich", receiving both praise and constructive criticism. Throughout the training, PHEs were asked to reflect on ways to improve anything from eye contact to verbal intonation.
In one activity, PHEs were tasked with crafting a story with minimal time allotted for preparation in order to gauge how often filler words such as "um", "like", "so" or "yeah" are used as a practice to reduce their prevalence in presentations. As a result, PHEs became aware of just how often these crutch words are used to fill pauses.
The new junior members of HIP were each paired with a senior who is meant to act as a personal mini-mentor, whether that be within the program or outside of school entirely—a HIP tradition known as "Bigs and Littles." This tradition seeks to build bonds between PHEs, forming a miniature community within the larger Gables student body.
"The most memorable part of the orientation was the game that we played with our littles where we had to learn as many facts about them as possible. I think that was a really good way of getting to know people, especially people that you're going to be teaching with the entire year," senior Helena Macedo said.
PHEs finished the orientation with a typical module training where groups of three practiced presenting the module content and engaging with the audience. With this training, PHEs were prepared to begin presentations in the coming weeks and officially commence the implementation of the HIP Program in Gables. The three major components of the HIP Program to be applied are classroom discussion sessions, the school health campaign and the HIP website.
The successful conclusion of the PHE orientation found the HIP staff and members eager to begin educating the freshmen about major health topics such as mental health, sexual education, accessible healthcare resources and more. As always, remember to be smart, be healthy and be HIP.
Leave a Comment
Your donation will support the student journalists of Coral Gables Senior High School. Your contribution will help us cover our annual website hosting costs.
About the Contributors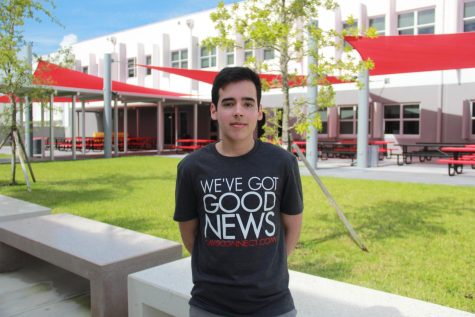 Edgar Perez, CavsConnect Staff Writer
Edgar Perez is a senior in the International Baccalaureate program starting his first year in CavsConnect as a staff writer. He is excited to extend his...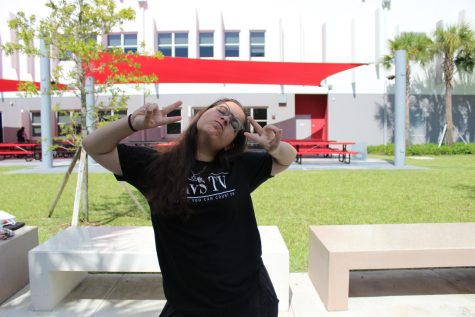 Brianna Babani, CavsTV Podcast Editor
Do penguins waddle because they can't walk straight? Can a dog and a cat talk even if they aren't the same species? Do spiders really crawl into my mouth...