Johnson & Johnson Halts COVID-19 Vaccine Distribution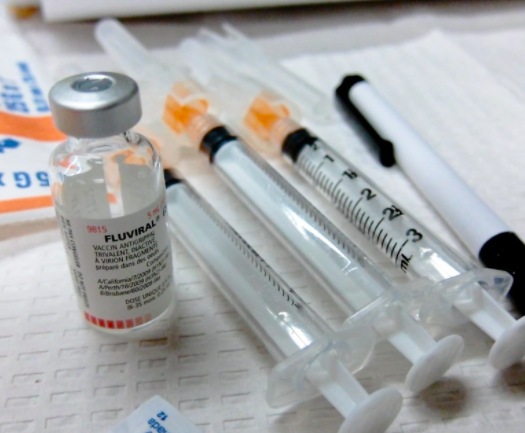 Distribution of the Johnson and Johnson COVID-19 vaccine has been halted after serious illnesses have emerged in several women who have received their doses. Though its distribution just began in March, the vaccine's usage came to a sudden halt on April 13 so that new blood clotting cases could be further looked into.
A total of six women so far, aged 18-48, have gotten the illness, all developing the symptoms 1-3 weeks after they received their Johnson and Johnson vaccine. One woman is currently hospitalized and is in critical condition and another woman has passed away.
All six women had thrombocytopenia, the condition where both blood clots and low blood platelets are found. The occurrence of these two symptoms together is what creates a pattern, as director of the Food and Drug Administration, Dr. Peter Marks, has stated. This pattern has already been seen in Europe with the AstraZeneca vaccine. The AstraZeneca vaccine has not been approved in the U.S. yet and is currently being reviewed for causing blood clots and low blood platelet levels in Europe.
Marks explained it is very rare to get the condition, but he has recommended for the distribution of the vaccine to be paused until more research is done. Immediate action was taken after the pause was recommended; pharmacies, federally run sites, states and other countries halted their rollout of this particular brand of the vaccine. Commissioner of the FDA, Dr. Janet Woodcock says that the pause may only last a few days.
"
Personally, I find it surprising that the same vaccine that everybody's been using has been having such a negative effect on some people,"
— sophomore Mateo-Rocha Chavez
The disorder has been found to have involved low levels of blood platelets, as well as a specific type of blood clot called cerebral venous sinus thrombosis. More research is required in order to figure out how to treat it properly, as the cases are different now that a vaccine is involved. Though these adverse effects are a rare result, President Biden's medical advisor, Dr. Fauci, has advised those who have received the Johnson and Johnson vaccine to look out for symptoms such as difficulty in movement and breathing, chest discomfort and severe headaches.
Dr. Fauci has explained that the chances of contracting these side effects from the virus is less than one in a million. With news reports closely monitoring the cases, the White House has come out to say that this development in vaccinations will not affect the vaccination plan and that there are enough doses of a vaccine for all Americans. The Johnson and Johnson vaccine has made up for seven million of the 190 million doses distributed nationwide. 
"They are just now learning about this new vaccine and the effects it may have on different people. Honestly not surprised," senior Melany Cervelo said.
Officials are advising doctors to take extra consideration with patients' cases that involve low blood platelets or blood clots. Normally, heparin is used to treat patients with the specific type of blood clot in question. However, in the cases of those that have received the vaccine, this blood thinner may be dangerous.
Heparin can actually induce thrombocytopenia, and some patients even develop antibodies against heparin. It is now recommended that doctors ask patients whether or not they have been vaccinated before creating a plan of action on how to deal with blood clots or low blood platelets.
This is not Johnson and Johnson's first setback in their vaccinations. Fifteen million doses of the vaccine had to be thrown out due to human error that occurred in a manufacturing plant run by EmergentBioSolutions.
Though the chances of contracting it are only six in seven million, the pause on Johnson and Johnson vaccine distribution has been taken seriously. Hopefully, scientists will be able to assuage citizens' worries through more research being conducted on how to best handle this situation to keep vaccinations running safely.