iPhone 11 and Apple XR: Apple Reveals New Designs
Since the late 70s, Apple has been presenting us with different branches of technologies, opening the doors for many possibilities in education and entertainment. Apple holds three to four events each year to spotlight its latest products, and this year is no different. On Sep. 10, 2019, Apple held an event to showcase their latest items and to update us all on future plans. The company kicked off the fall season with the release of new iPhones, Apple Watches, as well as new details about Apple TV+ and Apple Arcade.
Apple revealed to us 3 new iPhones: Apple 11, Apple 11 Pro, and Apple 11 Pro Max, which will all be available to the public on Sep. 20, 2019. Each of these appears to share similar characteristics, but they each have their own attributes to offer.
iPhone 11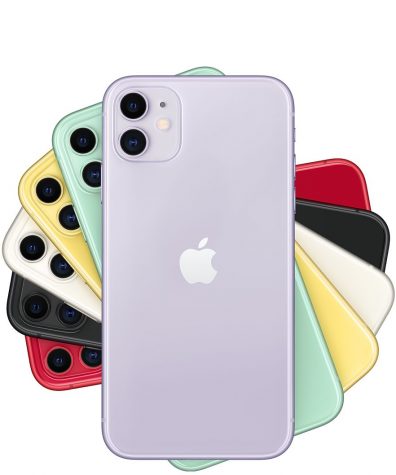 The iPhone 11 includes two camera lenses used for getting the perfect moment on camera or film at the best quality. It shoots "Beautifully sharp 4K videos at 60 fps across all its cameras," according to Apple themselves.
The phones also include night mode, a new feature that turns on automatically, allowing colors to look brighter and eliminating the need for flash.
The iPhone 11 shares most feature with the iPhone XR; the only noticeable difference is the different color options. The Apple 11 will be available in six color schemes – black, white, yellow, green, purple and product(Red) – and the cost of this iPhone will start at $699.
"I do not particularly like the new iPhones models, but the new technology that makes it faster and waterproof really comes in handy. I am excited to see what Apple comes up with in the future because they are an intelligent and hard-working industry who make our lives better every day," sophomore Amanda Perez-Romero said.
Pre-orders will also start on Sep. 13, 2019 and shipping will officially start on Sep. 20, 2019.
iPhone 11 Pro & iPhone 11 Pro Max
The siblings of the iPhone 11 are the iPhone 11 Pro and iPhone 11 Max. Their physical features are more distinct than the rest of the available iPhones. At first glance, it might appear to be similar iPhone XR and iPhone 11, sharing the same size and aluminum-and-glass qualities, but when it is flipped over, they are unique. They were also created in a broader variety of colors and can be ordered in black, white, red, purple, green or yellow.
These iPhones also include three cameras, something never before seen from Apple's creations. Each camera will have different focal lengths used for capturing impressive pictures. In addition, Apple claims to have added an extra 4 to 5 hours of battery life.
Pre-orders will also start on Sep. 13 alongside the Apple 11. The iPhone 11 Pro will start at a price of $900 while the iPhone 11 Pro Max will be $1,099.
"My thoughts on the Apple event are pretty positive. Their ideas for the future are actually really exciting. I love Apple, but the camera model they have for the iPhone 11 Pro and iPhone 11 Pro Max is the only thing I dislike. Overall, I like the design for the colors," freshman Valerie Pacheco said.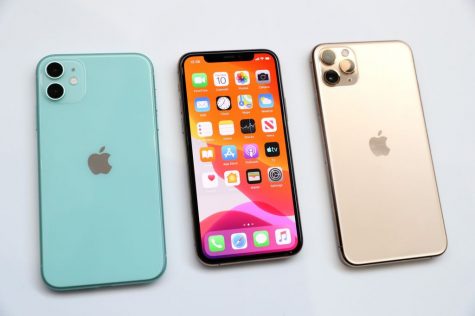 Apple Watch Series 5
In addition to the iPhones, Apple announced the Apple Watch Series 5. Its appearance has not changed as much in comparison to the Series 4, so it still comes in two sizes, 40 mm and 44 mm.
The design will be the same as last year but will be made in different materials, which include aluminum, stainless steel, titanium and ceramic.
The titanium model will come in two colors: silver and space black titanium. The ceramic version will only be available in white.
The Apple Watch Series 5 also includes a digital compass, which will be able to record and show heading, incline, latitude, longitude, and current elevation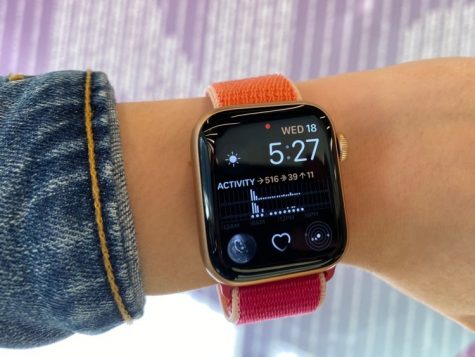 This new watch differs from its predecessors mostly in its battery-conserving strategy. In the past models of Apple watches, the screen turns black when inactive, but this new watch will dim slightly, allowing users to conserve battery but still see the information on the screen.
Apple TV+
Apple TV is a streaming media player, that allows users to watch videos, listen to music, play games, and use other types of apps from the Internet. Despite the novelty of the other products, the Apple TV+ was the talk of the show and is much anticipated by fans.
"With Apple TV+, we are presenting all-original stories from the best, brightest and most creative minds, and we know viewers will find their new favorite show or movie on our service," said Zack Van Amburg, Apple's head of Worldwide Video.
The program will cost $5 a month and include nine programs. Apple confirmed that in the months following the launch, the current programs will be expanded to include five additional ones.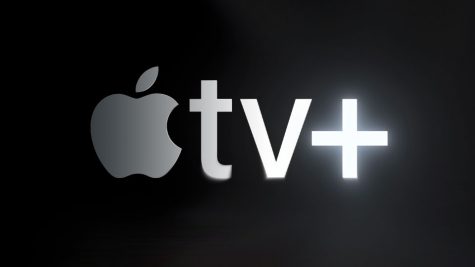 About the Contributor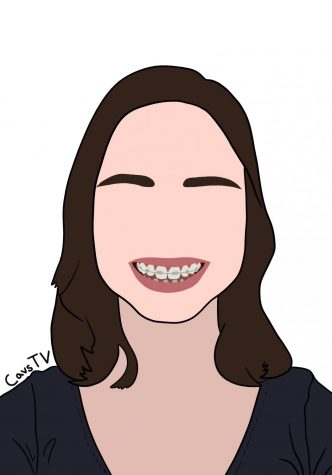 Amanda Perez, CavsTV Staff
Amanda Perez is currently a sophomore in the International Baccalaureate program at Coral Gables Senior High. This is her first year as a staff writer...