Another Gone Too Soon: R.I.P. Mac Miller
Hang on for a minute...we're trying to find some more stories you might like.
[powr-twitter-feed id=e2eddedb_1537025159835]
Mac Miller, a 26-year-old American rapper born Malcolm McCormick, was found unresponsive in his Los Angeles home by a friend and declared dead at the scene from a suspected overdose.  An autopsy was conducted in the days following his death, but an official cause of death has yet to be determined. Miller's family decided to fly his body to his hometown of Pittsburgh where a vigil took place at Blue Side Park, the namesake of the rapper's debut album.
Miller rose to fame at the age of eighteen when he released his album "K.I.D.S" and signed with Rostrum Records. Since then he has maintained his spot on Billboard's Top 200 after each album release. Miller's fifth and final album "Swimming" was released on Aug. 3, receiving an exceedingly positive response by fans and critics.
Miller's downward spiral begun during his Macadelic Tour in 2012 when he began drinking a combination of codeine and promethazine in order to handle the pressure from being on tour. He stopped abusing drugs later that year, however, he began drinking and using drugs again while dating singer Ariana Grande in 2016.  In the same month that Grande and Miller broke up, he was arrested for driving under the influence and for a hit and run.
Substance abuse has increased in recent years as there is an upward trend of celebrities and artists who have been hospitalized or perished as a result of drugs, including Lil Peep, Demi Lovato, Amy Winehouse and Jackson Odell. "There definitely should be a new plan to stop the abuse of drugs in the United States because the current one is clearly not working," sophomore Isa Villarroel said.
On the other hand some students argue that, "Substance abuse has been a long standing issue and it has only received more attention now. The people abusing drugs are just making poor choices and the government cannot control that further than making it against the law," senior Brianna Fernandez said.
Hopefully, those who are struggling with substance abuse take Miller's death as a sign to get help. Miller will always be remembered as an artist who changed the lives of many of his fans. His legacy will live on through the music he created for the world.
[powr-poll id=45e04744_1537071730803]
About the Contributors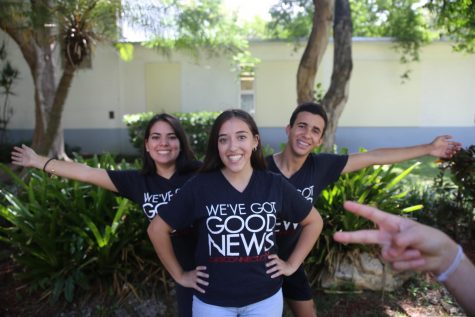 Adriana Castro, Staff Writer
Finally a senior in the International Baccalaureate (IB) program at Gables, Adriana "Adri" Castro is excited to embark on her new journey as a CavsConnect...