What's New in 2018: Traveler Edition
REAL ID ACT CHANGES FLIGHT REGULATIONS
Hang on for a minute...we're trying to find some more stories you might like.
The holiday season causes a lucrative rise in travel in airports around the nation. At the start of the new year, the U.S. Department of State has predicted more than 21 million passports will be issued in 2018. The increase of passport applications is partly due to the large group of Americans who obtained a passport in 2007 because the government began to require them to enter Canada, Mexico, and the Caribbean and ten years later, the time to renew them has come. In addition, the Real ID Act will go into effect Jan. 22, requiring some travelers to have a passport to board domestic flights.
To ease the lengthy traditional passport renewal process, the State Department's Bureau of Consular Affairs is implementing a new platform that will let you renew your passport online starting mid-2018. The new system will even allow individuals to check status updates via email or SMS to keep them up to date on applications. However, the time it takes to process applications, typically from four to six weeks, could become longer with the overwhelming projected number of passport requests in 2018.
"This upcoming year is going to keep the Department of State busy in regards to passport issuing, so that will be one more thing on their long list of responsibilities," senior Ewan Hennessy said.
The most drastic change, taking effect in January, will be that air travelers with driver's licenses from a state that does not comply or has not been given an extension by the REAL ID Act (passed by Congress in 2005),  will need to provide a passport or passport card even for domestic flights. Click here to check if your state is compliant or has an extension by the REAL ID Act. Congress' main goal with The Act is to "establish minimum security standards for state-issued identification cards and prohibit Federal agencies from accepting for official purposes licenses and identification cards from states that do not meet the legislation's standards." The Department of Homeland Security has stated that Oct. 1, 2020, is the official date when every traveler will need to present a REAL ID-compliant license or another acceptable form of identification for domestic air travel.
"I am very glad to know that the passport renewal process will now be much less tedious and that technology continues to dominate paper-based lengthy procedures. I am glad I won't have to take my paper passport photos that never capture anyone's best angle," junior Andres Velasco said.
The new regulations established are expected to increase airport security and with an official two-year notice, provide an opportunity for members of the public to learn more about the implications of not having a REAL ID-compliant license. This provides individuals with the opportunity to replace their pre-REAL ID licenses with new compliant licenses or to obtain another acceptable form of identification.

About the Contributors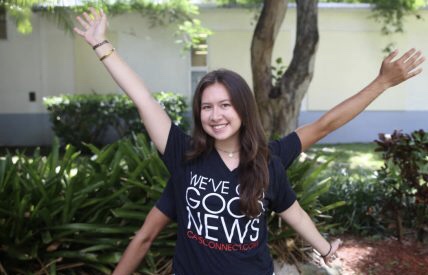 Maria F. Estrada, Editor-in-Chief
Maria Estrada is a senior in the International Baccalaureate program at Coral Gables Senior High who loves a good debate and cup of coffee. As her role...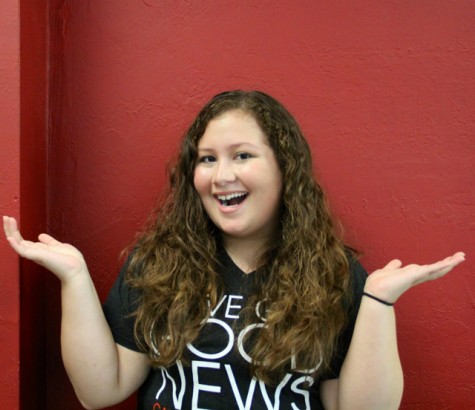 Maria Estrada, Spanish Editor
Maria Estrada is a diligent senior in the International Baccalaureate Academy at Coral Gables Senior High School.  As an exuberant and vivacious spirit,...