The iPhone Turns 10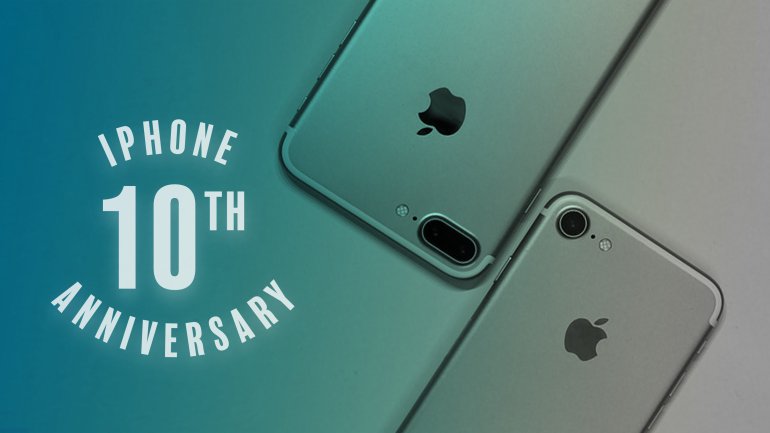 Ten years ago, the original iPhone, what we know as the iPhone 2G, was presented to an audience by Steve Jobs. The iPhone has since then ushered in a new generation of technology that, on a yearly basis, becomes sleeker, lighter, and more powerful. The smartphones of today can now do more than the computers of ten years ago, and in much less time.
"It's pretty crazy that the iPhone is 10 years old, it feels like its been such a short time," senior Monica Figueroa said.
Over the last ten years, 15 iPhones have been released, to name them; the 2G, 3G, 3GS, 4, 4S, 5, 5c, 5S, 6, 6 Plus, SE, 6S, 6S Plus, 7, and finally 7 Plus. Although this birthday may not be as celebrated as a person's, we still have to acknowledge the impact on our society that the iPhone has had. It was, although not the first, but the most innovative smartphone of the time. It featured a shiny back and glossy screen, something not found in other devices at the time.
The first smartphone was made by International Business Machines Corporation (IBM) more than 15 years prior to the iPhone. It had the greenish plastic screen we associate with powered-off Game Boys and looked like a pager with a microphone. It is only classified as a smartphone because of its touchscreen capabilities, which were laid on a bit thick, seeing as the only other buttons it had were its power and volume buttons.
"I can't believe it's been a full decade since the original iPhone has been released, considering how many have come out," freshman Ana Rodriguez said.
Having said that, the iPhone has a bright touchscreen, a button to access all of your applications, and more memory to be able to download games, widgets, etc. from the first-ever App Store. It also has a toggle switch to turn on and off your phone's ringer, as well as a camera you could use to take quick photos by yourself. Not to mention it's successors, which improved upon its existing features and added new ones like a front facing camera and Bluetooth compatibility. In addition, it sparked the competitive smartphone industry, with competitors including Samsung, Moto, HTC and even Google. Given all it's accomplished,  the iPhone is well deserving of a birthday party.
Given how much the iPhone has changed the technology industry, it seems like it was only yesterday, that the original iPhone was released.
About the Contributor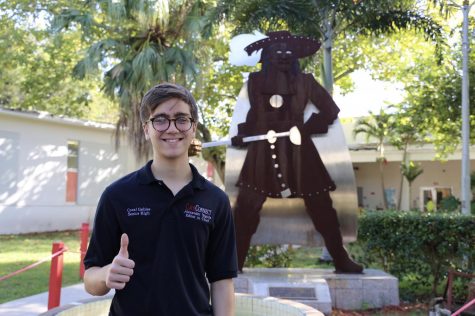 Alexander Yagoda, Co-Editor-in-Chief
Alexander Yagoda is a senior in the International Baccalaureate (IB) program at Coral Gables Senior High School and is excited to start his fourth year...