Sailor Gutzler, the "Miracle Survivor"
On Jan. 2, there was a traumatic plane crash in Kuttawa, Kentucky, that ended the lives of all but one member of the Gutzler family. The only survivor was a 7-year-old girl named Sailor Gutzler.
The Gutzler family had been heading back to Nashville, Illinois, from their vacation in the Florida Keys, on the day of the accident. Upon takeoff, the plane stopped in Tallahassee, Florida, for a quick refuel before heading to their final destination. Shortly after, the pilot called in and reported engine troubles before losing control of the air traffic controllers around 6 p.m.
"Personally I think that this accident could have been avoided completely if the airport would have taken more safety precautions before leaving Tallahassee," freshman Anthony Rosales said.
First knowledge of the accident came about half an hour after Sailor Gutzler's family crashed in western Kentucky. The 7-year-old girl had ventured away from the crash scene and, after walking eight-tenths of a mile, found her way to Larry Walkins' front door. It was there that Gutzler informed Walkins, a 71-year-old man, of the unfortunate events that had occurred.
"
It was a miracle that Sailor was able to survive the plane crash, especially since she's just a seven-year-old girl. On top of that, the fact that she was able to marvelously navigate through dark woods and find help after experiencing such a traumatic event is amazing and miraculous. If she had gone in any other direction and hadn't found [Walkins], there's the possibility that she could have died as well."
— Sophomore Amy Ransom
Along with pilot Marty Gutzler, four members of the Gutzler family perished at the crash site. The dead included: Marty Gutzler (father), Kimberly Gutzler (mother), 9-year-old Piper Gutzler (daughter), and 14-year-old Sierra Wilder (cousin).
"It is never easy to lose a loved one, especially when it's so unexpected like this plane crash. So many have lost a huge part of their family and I hope that they are consoled and that others are patient with them, because such losses are never easy," junior Krissia Escobar said.
Sailor Gutzler hasn't come out unscathed from this event; she has experienced a traumatic event and has suffered a great loss that cannot be replaced. Luckily, her remaining family and small town have promised to begin fundraising on her behalf, and raise her with the hope that she will someday be able to cope with this tragic event.
About the Contributors
Mariam Ahumada, Staff Writer
Mariam Ahumada, an outgoing senior, is part of the IB program at Coral Gables Senior High School. She is eager to embark on her third, and last year,...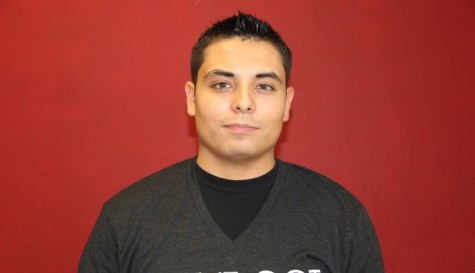 James Burke, Artist
James Burke is a senior at Gables and this is his first official school year in CavsConnect.  Although he's always been around to lend a hand, he's now...