Jein Garcia: Un ejemplo de perseverancia
Hang on for a minute...we're trying to find some more stories you might like.
Jein Garcia es un estudiante que brilla con luz propia. Sus maestros lo consideran un estudiante brillante que se destaca en todo lo que realiza. Desde que llego de su país natal, Cuba, se dedicado a realizar sus sueños realidad y a cumplir sus metas. Sus deseos de tener éxito en el futuro han incrementado  y el desconocimiento del idioma cuando llego a los Estados Unidos hace dos años, no ha sido un impedimento para que se multiplique su vision de las posibilidades que tendrá en el futuro.
Jein se caracteriza por su profunda humildad y sentido del deber. Aunque le ha sido difícil aceptar que el tiene todos los requerimientos para el programa de Advanced Studies, acaba de tomar la importante decision de completar sus estudios secundarios en este rigoroso programa que definitivamente sera de gran impacto para su vida.
Sin duda alguna, Jein posee todas las cualidades de un estudiante modelo y eso ha demostrado en la escuela. Este joven es digno de admirar ya que todo lo que se propone, lo logra. En tan solo un año logro salir del programa de ESOL, paso todas las pruebas estatales, y termino el curso con un GPA de 4.0, lo cual le permitió ser uno de los mejores estudiantes de la clase del 2019.
Jein Garcia no ha cesado de demostrar máximo esfuerzo en todas sus asignaciones y este año fue reconocido por sus logros académicos. El pasado viernes, 21 de Abril, el fue galardonado por su infinita perseverancia, dedicación y empeño en la ceremonia anual de honor de Coral Gables Senior High School.
Su pasión por matemáticas y ciencias se consolidaran en el programa de Advanced Studies y le dará la oportunidad de cumplir su sueño que es estudiar ciencias de computación/informática y llegar a ser un profesional exitoso. Su meta es cambiar la vision de las personas a cerca de la tecnología y probar como el uso de la tecnología en la vida diaria cambiara la vida de las personas en el futuro.
Indiscutiblemente, Jein Garcia es un estudiante reconocido en la escuela y todos los que lo conocen están seguros que continuara con la misma determinación que ha manifestado en sus primeros dos años de estudios secundarios.
About the Writer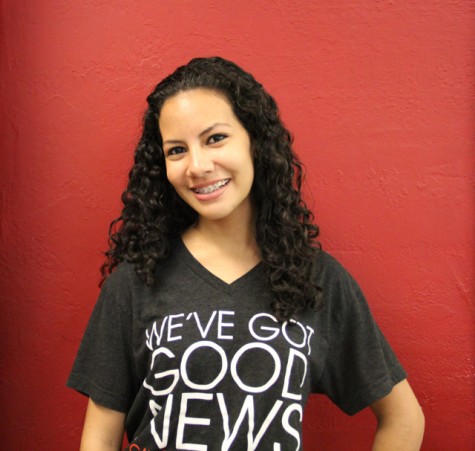 Jeniffer Infante, Spanish Editor
Jeniffer Infante is a senior in the Business, Management, and Information Technology Academy at Coral Gables Senior High School. She is a very perseverant,...