Llego la Navidad
Hang on for a minute...we're trying to find some more stories you might like.
La navidad simboliza celebración, amor, alegría, y regalos. Es el tiempo perfecto para acercarse más a los amigos y la familia para estrechar el vínculo de amor y amistad. Para muchas personas la Navidad es la época más especial del año debido a que esta temporada nos permite expresar nuestros más profundos sentimientos a través de detalles. Sin embargo, encontrar el regalo perfecto no es tan fácil y podría causarte estrés. A continuación, encontraras consejos que te ayudaran a elegir un regalo útil y memorable para esa persona especial.
Haz un presupuesto: Antes de pensar en que vas a regalar, debes de saber la cantidad de dinero que tienes disponible para comprar el presente. Ya sea $25 o $50, ponte un límite, teniendo en cuenta que probablemente tendrás que darle un regalo a más de una persona.  Si dispones de poco presupuesto, los regalos hechos a mano son la mejor opción. Recuerda que el tamaño del obsequio no importa, la intención es lo que realmente hace la diferencia.
"El año pasado quería encontrar un regalo que cumpliera con las expectativas de mi abuela. Sin embargo, no tenía mucho dinero y decidí hacerle unas mini tortas de chocolate con semillas de almendras. Las hice para ella con mucho amor y tenían un sabor exquisito. Mi abuela quedo encantada," dijo la estudiante de onceno grado, Yoleris Allue.
Averigua cuales son los gustos y preferencias de esa persona: Para que no te resulte tan difícil seleccionar el obsequio para tu ser querido, investiga cual es el color, la tienda, el dulce, el libro, o la comida favorita. Si sabes esto, trata de incluir sus preferencias cuando estés buscando el regalo. De esta manera, podrás regalarle un objeto que le encantara. Recuerda que el regalo debe ser de acuerdo a tu presupuesto.
"Para mí fue muy fácil comprarle el regalo de navidad a mi mejor amigo. Debido a que se que su equipo de baloncesto favorito es el Miami Heat, decidí comprarle una camiseta deportiva de su jugador favorito, Dwyane Wade," dijo el estudiante de décimo grado, Gabriel Hernandez.
Empaca el regalo: La forma en que entregas el presente es tan importante como el contenido y el hecho que sea envuelto para ocultar la sorpresa, lo hace más emocionante al abrir. Trata de envolverlo de forma sencilla pero muy original para que sorprendas a tu amigo o familiar. Si quieres saber cómo, visita este link.
Esperamos que estos consejos sean muy útiles para ti y deseamos que tengas una Feliz Navidad.
About the Contributors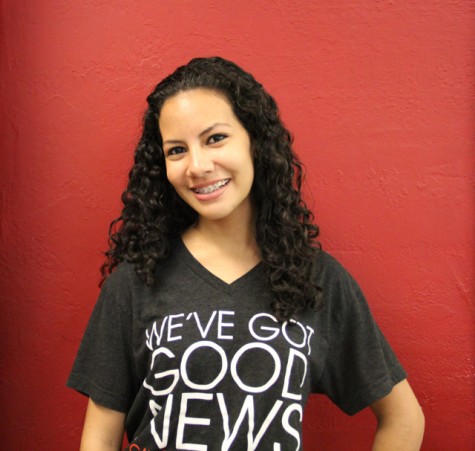 Jeniffer Infante, Spanish Editor
Jeniffer Infante is a senior in the Business, Management, and Information Technology Academy at Coral Gables Senior High School. She is a very perseverant,...