Apple anunció los nuevos modelos de iPhone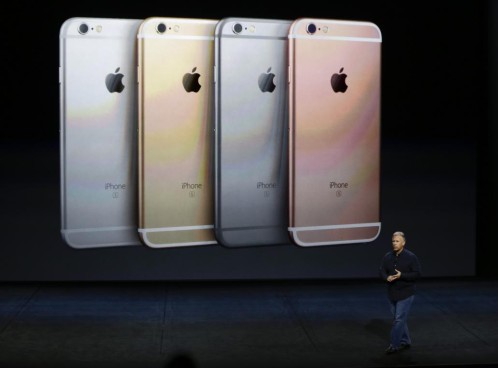 El pasado Miércoles, en el Bill Graham Civic Auditorium, Apple presento el nuevo iPhone 6s y 6s+. Desde ese día, los nuevos dispositivos móviles han reducido las ventas del iPhone 6 y 6+.
Las principales novedades de la nueva versión s del iPhone 6 y 6+ incluyen mejor cámara, mejor batería, más resistencia estructural, entre otras. Mas allá de eso, estos nuevos celulares están fabricados con aluminio 7000 series y los tamaños son: 4.7 y 5.5 pulgadas.
Están disponibles en cuatro colores brillantes: plateado, gris, dorado, y rosado.
"Me gustaría ordenar mi nuevo iPhone 6s color rosado, me parece que es un color muy bonito," dijo la estudiante de onceno grado, Iris Rosario.
El iPhone 6s y 6s Plus poseen un nuevo procesador A9 y tiene integrado una nueva versión del chip A9 que fue diseñada por Apple. Como dato curioso se puede señalar que también ha adquirido 2GB de RAM en su interior.
El renovado sensor de la cámara de los nuevos celulares iPhone permitirá grabar vídeos en 4K o Ultra HD. Con 12 mega-píxeles, Apple asegura que los vídeos 4K podrán ser editados directamente en el iPhone y las fotografías tendrán una mejor calidad. En cuanto a las fotografías panorámicas, el iPhone 6s y 6s+ cederá subir a 64 mega-píxeles. Teniendo en cuenta que vivimos en la época de las llamadas a través de video y los "selfies", Apple mejoró la cámara frontal hasta 5 mega- píxeles.
"En este mes actualizare mi iPhone, quiero comprobar si las palabras de Apple son ciertas o no," dijo el estudiante de onceno grado, Daniel Sarduy.
La principal novedad es el "3D-touch", esto permitirá  que el teléfono detecte la fuerza que se está aplicando al presionar el dedo sobre la pantalla. El "tactic engine" le notificara a los usuarios mediante vibraciones leves cuando una acción ha sido completada.
Con el IOS 9, ya no será necesario que oprima el botón de inicio para activar Siri, tendrá la oportunidad de dejarla activa y con solo decir "Hey Siri" usted podrá emitir una orden o hacerle una pregunta. Por otro lado, la batería tiene una duración un poco más larga que la del iPhone 6 y 6+. Apple diseño estos nuevos celulares con una mejor estructura interna que tiene más soporte en las zonas débiles.
La preventa comienza el día 12 de Septiembre y estará disponible en algunos países de Asia y Europa a partir del 25 de Septiembre. Afortunadamente, Apple espera ofrecerlo en más de 130 países antes que culmine el 2015.
About the Contributor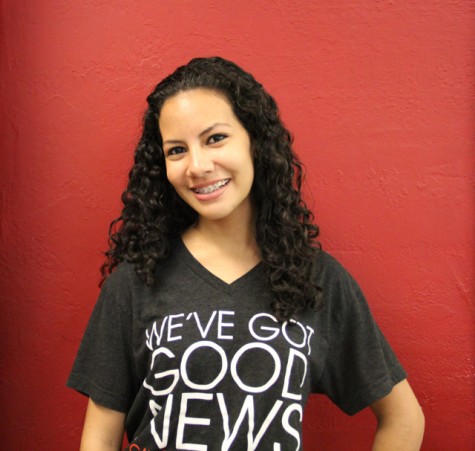 Jeniffer Infante, Spanish Editor
Jeniffer Infante is a senior in the Business, Management, and Information Technology Academy at Coral Gables Senior High School. She is a very perseverant,...