Sra. Suarez: una mujer extraordinaria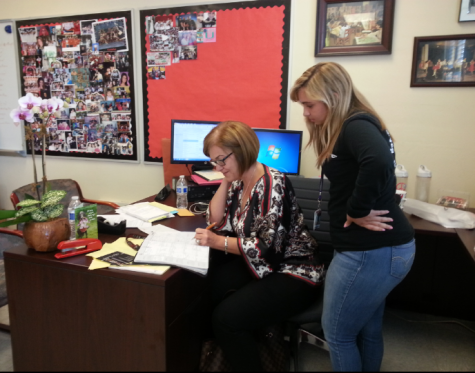 Hang on for a minute...we're trying to find some more stories you might like.
No hay día que pase en el que no puedas encontrar a la Sra. Ana Suarez en su escritorio resolviendo cuestiones de la escuela. Como directora de actividades estudiantiles, la Sra. Suarez se encarga de asegurarse que las actividades escolares sean ejecutadas a lo máximo. Su trabajo requiere tiempo, dedicación, pero sobre todo paciencia. La Sra. Suarez se encarga de organizar las actividades para mejorar la experiencia de los estudiantes en sus años de preparatoria. No solamente dedica su tiempo como directora de actividades estudiantiles, sino que también funciona como patrocinadora de "Cavs Connect". Es una mujer verdaderamente extraordinaria que dedica su tiempo a asegurar que la experiencia de los estudiantes sea lo más agradable posible.
La Sra. Suarez es de descendencia cubana ya que sus padres ambos provienen de la famosa isla caribeña y ella nació aquí en los Estados Unidos en el estado de California. Recibió su bachillerato de la Universidad Internacional de la Florida y su maestría de la Universidad de Miami.
Fuera de la escuela, lo que más le gusta hacer a la Sra. Suarez es pasar tiempo con su familia. Comentó, "Lo más valioso para mi es la familia. Lo que verdaderamente disfruto es poder convivir con toda la familia y pasar un rato agradable.
"Ella es una persona que firmemente cree que la familia es lo más importante en la vida. Además de poder disfrutar de una magnifica familia, a la Sra. Suarez le apasiona la lectura. Ella confesa, "Me encanta leer; con tal de que tenga un final feliz asegurado estoy satisfecha."
Es evidente que goza de una buena historia con tal de que tenga una resolución alegre, aunque sea un poco previsible. Adicionalmente, a la Sra. Suarez le fascina viajar a todas partes del mundo. Ha tenido la oportunidad de viajar a una inmensa variedad de lugares y su país favorito tiene que ser Italia.
Adicionalmente, la Sra. Suarez es una persona que todos consideran absolutamente excepcional, especialmente los estudiantes que han tenido el placer de convivir con ella.
Jordan Payne, presidente de la clase de decimó grado expresa, "La Sra. Suarez es fantástica. Además de que se las arregla para siempre tenerlo todo hecho casi a la perfección, ella siempre está ahí cuando uno la necesita y siempre sabe qué hacer en una situación difícil. Es difícil decir como lo hace. Creo que sobretodo es experiencia y un montón de dedicación cotidiana. Los resultados están a la vista".
De verdad que ella culmina el significado de una persona verdaderamente maravillosa.

About the Contributor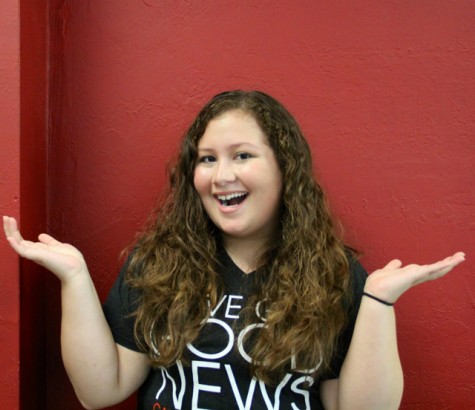 Maria Estrada, Spanish Editor
Maria Estrada is a diligent senior in the International Baccalaureate Academy at Coral Gables Senior High School.  As an exuberant and vivacious spirit,...