You're Off To College! Now What?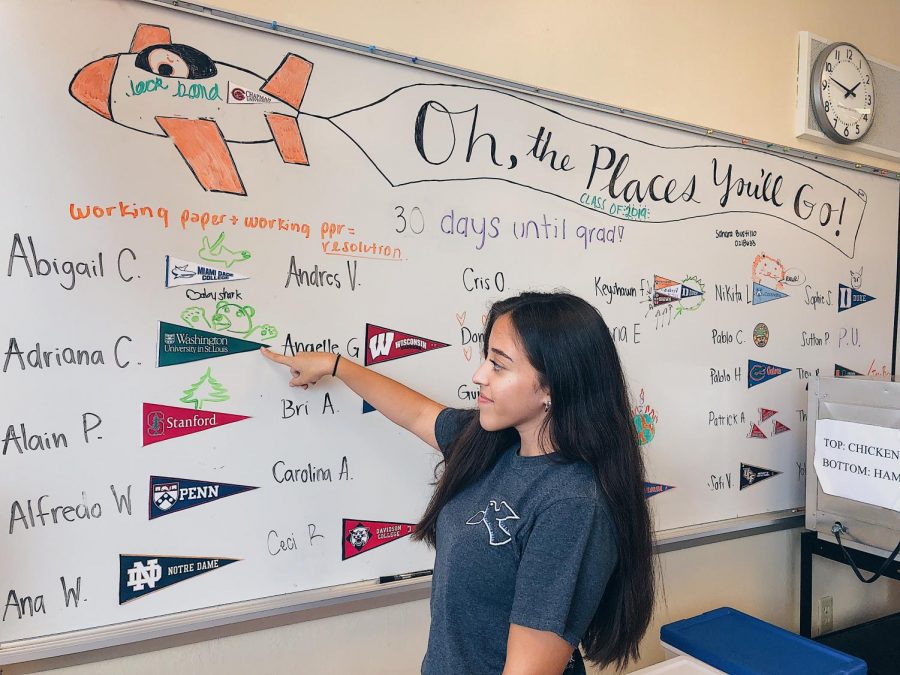 You can sense the anxiety that seniors are experiencing once they decide which college to attend. While some students may stay at home to study, others will be experiencing a drastic change in their lives by moving away. The intense excitement accompanied simultaneously by fear is an inexplicable, incomparable feeling. You might think that once you decide where to attend your job is done. However, there are still many things left after paying that admissions deposit.
"
As a first generation incoming college student, I am unsure as to what college might hold. I am nervous and somewhat scared to step out of my comfort zone, but every time I think about college- as weird as it sounds- I get butterflies and a wave of excitement of the endless possibilities/opportunities it brings. It is a mix of emotions but nonetheless exciting!"
— Sarai Colindres
With all the stress and emotion, it is easy to forget some super important items on your moving day. But, you have to remember that this isn't just regular packing for a trip. You're going to be moving into a new home. It is important to think about what you might need for your dorm room as well as for your personal well-being. Some electronics can include chargers for electronics, hard drives, and earphones. You may also need towels, a vacuum, a trashcan, a hamper, clothing hangers and silverware for your dorm.
"For college, what I am most excited for is decorating my dorm. I can't wait to gather all of my cute decorations to add some life to the dorm. It is also going to be fun to go decor shopping with my roommate!" senior Tatiana Campos said.
Your dorm room is going to be your home for the next few years. It's vital to decorate it to your taste to make it feel like home. There are three important areas in your dorm that you may need to think about decorating. First is your bed area. Think about a color scheme that you may want to incorporate with your bed sheets, posters, wall frames, etc. Keep this color scheme consistent in your dorm. Maybe your bed sheets could be a soft color like light blue or white and then you can have bright statement pieces such as pillows and blankets. Another area in your dorm is your desk. You may want to include plants to bring life into your dorm and organizational items like pencil holders. Finally, your bathroom area, if you have one in your dorm. You can use the same color scheme you used in your bedroom and incorporate them into the rugs and curtains.
Once you have decided on a college you will begin getting notifications about orientation and immunization reports. It is important to keep track of the documents that you need to submit in order to be enrolled in the school. The immunization report is a form that needs to be filled out by your doctor and then mailed to the school or uploaded to the online portal. The forms vary by university, so make sure to do your research and find the right form. Most schools provide more information in your portal. Orientation is usually an overnight stay at the university where you get introduced to the school and your incoming peers. You can also register for classes at orientation and get help for your college plan.
A goal for many incoming college students is to get a job for personal expenses. The most convenient place to have a job is right on campus. There are many job and internship opportunities in many colleges including restaurants or banks, so take advantage! We wish all the seniors a great college experience. Although it may be scary to start somewhere new, it is a part of growing up.
About the Contributor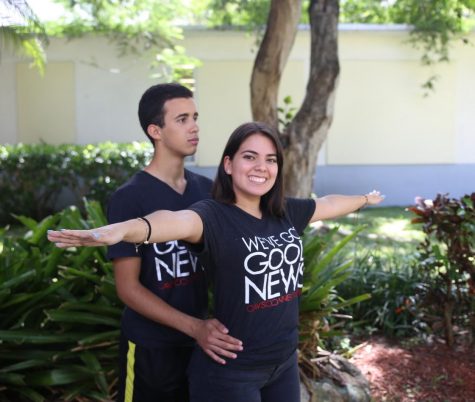 Guiliana Garces, Staff Writer
Guiliana "Gigi" Garces is a senior in the International Baccalaureate (IB) program at Coral Gables Senior High School. As a new member of the CavsConnect...