The 90th Academy Awards
Our Rating: A
On Sunday, Mar. 4, audiences around the world gathered around their TVs in anticipation of one of the biggest and greatest award shows dedicated to those in the movie industry: the Oscars. The 90th Academy Awards were definitely worth the watch—the presenters were funny, powerful speeches were given by some of our favorite actors and some of last year's most touching movies were given the recognition they deserved. However, the 2018 Oscars surprisingly had the lowest viewing numbers in history. Despite the falling numbers, there were still several moments that brought fans together as they waited for their favorite films be recognized and honored.
As if hosting the Oscars last year was not enough, this year Jimmy Kimmel returned to host the awards once again. His comedic persona definitely kept people on their feet throughout the night, but what really had people talking was his opening monologue. After explaining last year's envelope mix up, he ensured that as funny as that was, it would not happen this year because according to Kimmel, "This is a special year. These are the 90th Academy Awards. This is history happening right here."
Since Kimmel had already hosted last year's show, he was able to do a fairly good job this year as well. He was funny, frank and even tried to wrap the show up faster by awarding the person with the shortest speech a jet ski because he felt that "shows like these tend to run a bit long."
"I really liked a lot about the Oscars, from the funny jokes about lasts years mix-up and the sexual assault allegations not being ignored throughout the night to the rise in females and people of color not only being nominated, but winning was a very big part of me enjoying the show. However, my favorite part of the entire show was the jet ski," sophomore Sofia Alfonso said.
Concerning the winners of the evening, "The Shape of Water" took home the most coveted award, the award for Best Picture, and its director, Guillermo del Toro, won Best Director. Best Actress was awarded to Frances McDormand for her performance in "Three Billboards Outside Ebbing, Missouri," and Best Actor went to Gary Oldman for his performance in "Darkest Hour." Other movies that won awards were "Coco" for Best Original Song, "Call Me by Your Name" for Best Adapted Screenplay, "Dunkirk" for Best Film Editing and "Phantom Thread" for Best Costume Design.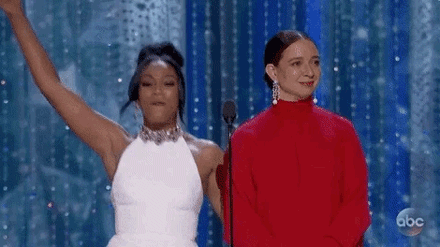 It is safe to say that Tiffany Hadish and Maya Rudolph stole the show for a couple of minutes for being the funniest presenters of the evening. After receiving such a positive response from both the live audience and the viewers, many agree that these two ladies should host next year's Oscars. One can only hope that this dynamic duo will share the stage once again. Aside from Hadish coming out in slippers (she claimed to be tired of wearing heels), Rudolph and Haddish were also quick and witty with puns that were worthy of their own Academy Award.
"Tiffany Haddish and Maya Rudolph had me laughing during their entire presentation. I hope to see them work together in the future as they are a great comedic duo," junior Julianna Delgado said.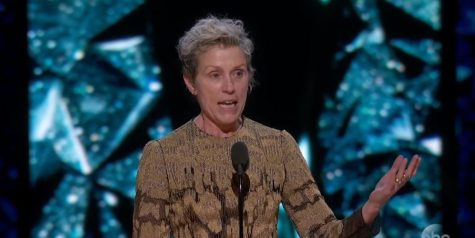 As Frances McDormand accepted her award for Best Actress, she asked that every woman in Dolby Theatre stand with her. McDormand then asked for those around to take notice of all of the female talent standing in the room, and implored everyone to listen to these women's stories and the projects they might have in mind. Following a year where we heard women speak up against the harassment they faced while trying to further their careers, McDormand asked these "industry big-shots" to talk with these women and give them a chance.
Unlike the 89th Academy Awards, which are remembered for the infamous envelope mix up, this year's Oscars were definitely one for the books. Not only were the speeches inspirational, supportive and inclusive, but some of the best films of the year were recognized for their quality. Everyone who left the evening with an award did an exceptional job in providing fans with quality content, and we can only hope they continue in years to come. After years of hard work, let us hope that they enjoy their well-deserved awards.