Start off a New Year of Movie Going Right
The holidays are a popular time for movie releases and this year is no different. Here are four December blockbusters that performed well over the winter break:
Star Wars: The Force Awakens
Premiering Friday Dec. 18, Star Wars: The Force Awakens broke records before its opening day. Fans gathered in masses, many in costume, to see the movie, which had a  "record $57 million opening night." The film stars old favorites Mark Hamill, Carrie Fisher and Harrison Ford alongside Star Wars newbies, like Daisy Ridley and John Boyega. Director J.J. Abrams brought new life to Star Wars fanatics' favorite series with a more modern cast while sticking to classic Star Wars action and effects. Most viewers loved the film, but some criticized the addition of new characters and "unnecessary" plot points.
"The new Star Wars is a refreshing and amazing continuation of a beloved series. It introduces new characters and shows what happens after the fall of the empire. J.J. Abrams and Disney did not disappoint with this movie. I give it a 9 out of 10," freshman Sam White said.
Our Rating: A
Joy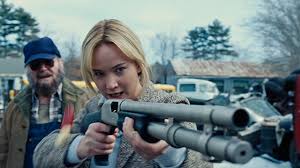 Based on a true story, Joy, starring Jennifer Lawrence, chronicles the events that launched Joy Mangano [Lawrence] into business superstardom after the invention of the Miracle Mop.  Lawrence's acting has been highly praised, despite a plot that can seem less than fluid. Some say director David O. Russell's artistic selections fall short and even suggest it may be one of his worst films.  After such successes as American Hustle and Silver Linings Playbook, fans were expecting more. It has also been dubbed an overly stereotypical Cinderella story. However, it is a good film despite such criticisms, given Lawrence's stellar performance, which make it worth watching.
Our Rating: B
Sisters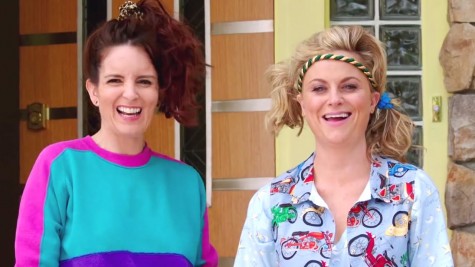 Opening the same day as Star Wars, Sisters' chances of topping the Box Office Charts were unlikely. Despite being overshadowed by the film, Sisters held its ground to some extent. Starring the duo of Amy Poehler and Tina Fey, the movie chronicles the tale of two sisters, Kate [Fey] and Maura [Poehler] Ellis, with opposite personalities as they reunite to throw one last party at their childhood home. Sisters was deemed funny by some and many praised Fey and Poehler's performances and chemistry. However, many reviews felt some jokes fell flat and that it was, overall, below their expectations citing a love for the comedy duo, but not the script.
"Sporadic laughs are guaranteed! The movie was hilarious, especially the funny lines, and I didn't expect anything less from my favorite star Tina Fey," senior Karla Santoyo said.
Our Rating: B
Concussion
Opening Christmas day, Concussion chronicles the events of doctor Bennet Omalu (Will Smith) as he tries to highlight the dangers of athletic head trauma after performing an autopsy on former National Football League (NFL) player Mike Webster and discovering severe brain deterioration. Smith's acting is praised as he takes on an atypical character given his repertoire. Many outlets commend the message the movie brings, but felt it fell short and did not add anything new to advocate further about the severity of concussions.  The drama is perfect for sports fans or anyone wanting to get some information out of a movie, though it is in an inflated and more emotionally manipulated forum.
Our Rating: A
To start of a new year of movie going right, be sure to check out these four films that, despite some low ratings, offer unique aspects for all types of audiences.
About the Contributor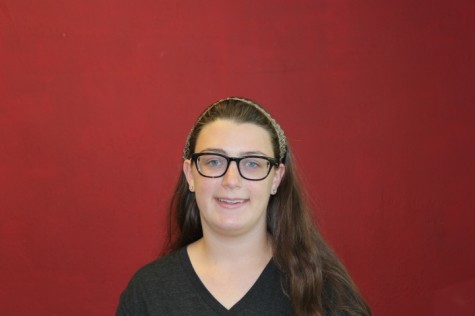 Sophie Feinberg, Editor
Sophie Feinberg is an IB senior excited to be a part of the hardworking team that is CavsConnect. Though soft spoken, she enjoys putting her words...