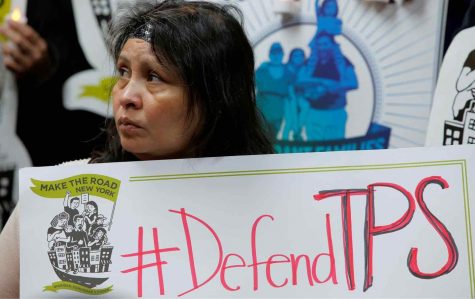 Daniel Cortes, highlights contributor

January 18, 2018

Filed under highlights, News (highlights)
The Trump Administration has announced that immigrants from El Salvador have lost their protection to stay in the United States. In 2001, the Temporary Protected Status (TPS) was granted to citizens of El Salvador after the country was struck with two major earthquakes that left many with nowhere to ...
Ana Capiro, Spanish Editor

January 12, 2018

Filed under En Español, Noticias
Este pasado lunes el departamento de seguridad declaró que en poco tiempo se cancelará el programa TPS para inmigrantes salvadoreños. El TPS permite que estos indocumentados vivan y trabajen en los Estado Unidos, y lo ha hecho desde el 2001. Debido a varios terremotos en El Salvador en el año 2001...