Stephanie Andrade, Staff writer

May 22, 2020
Outer Banks is a new teen drama television series created by Netflix. The show takes place on the Outer Banks of North Carolina. The audience goes on an unforgettable adventure on an island with the main character, John B. The biggest rivalry on the show is between the different social classes present on the...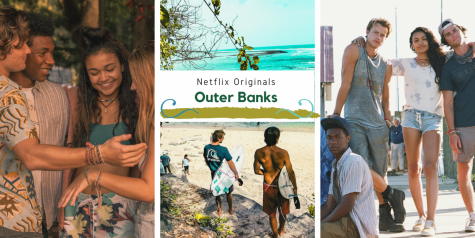 Stephanie Andrade, Staff writer

May 19, 2020
Release Date: April 15, 2020 Network: Netflix Program creators: Josh Pate, Jonas Pate, Shannon Burke Genres: Action, Teen drama, Mystery, Adventure MPAA Rating: MA for mature themes Cast: Chase Stokes (John B), Madelyn Cline (Sarah Cameron), Madison Bailey (Kiara), Jonathan Daviss (Pope), Rudy Pankow (JJ),...