Guiliana Garces, Staff Writer

January 10, 2019
Happy New Year! A new year is synonymous with a fresh start; many people create goals, vision boards and resolutions for the new year. It is easy to create unrealistic goals that are almost impossible to complete and people may quickly lose motivation to fulfill them. It is still important, however,...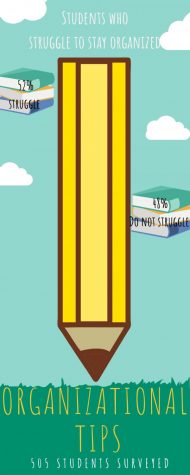 Melanie Estrada, Staff Writer

September 14, 2018
As August approaches, most students dread the start of the school year as they say goodbye to their stress-free summer. For most, getting back into a routine can be difficult at first, but staying organized is an easy way to fix that! If you do not know where to begin, having a daily routine that y...