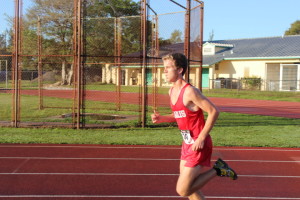 Natalia Rodriguez, Staff Writer

February 24, 2017
With spring and summer quickly approaching, people are once again becoming more and more motivated to get in shape. Long cardio exercises, such as long runs or swims, are usually regarded as the preferred methods of getting into shape because of their long durations. Recently, high intensity interval trai...
Kelsy Pacheco, Staff Writer

March 12, 2014
All of us strive to stay in shape, and since we live in Miami, we all want that beach ready body. Students aren't the only ones that are staying in shape — teachers are too! The teacher boot camp is an intense, fast paced workout that meets about four times a week in the old 500 hall. Ms. Dalemberte,...