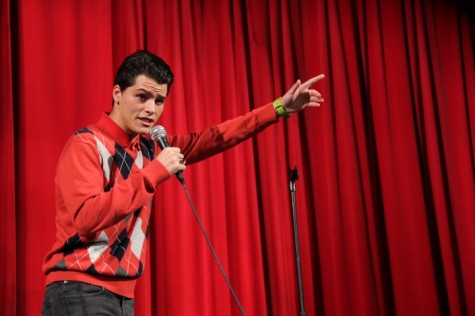 Kelly Hanley- Staff Writer, Logan Morris, Camilo Bacca- Photographers

September 23, 2014
On Monday, Sept. 22, students, family and friends all gathered in the school auditorium to soak in the spirit and talent of Gables. After all of the rehearsals and dedication the participants put in, it was impossible for them not to be excited to get on stage. There were singing and dancing performances from the Sisters with Attitude (S.W.A.), the Gablettes and several class representatives. Almost all of the rows in the auditorium were filled to see the various skills Gables students have to offer. At the start of the night, the crowd was brought to tears by an angelic voice in an acoustic guitar act. T...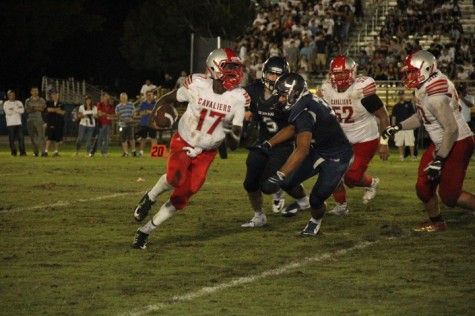 Samantha Valero- Staff Writer, Orestes Gonzalez, Rachel Hernando- Photographers

September 13, 2014
On Friday, September 12, 2014, the Cavaliers put in a great effort against our rivals, the Columbus Explorers. The stands were packed - the Cavalier Nation was out in full force, with pom-poms left behind! This was the third and most important game of the season, and took place at Tropical park at 7:30 p.m. With an extremely close final score of 13-14, it is clear that the Cavaliers have some work to do. "It was a far fought game on both sides. We had a couple issues executing our offense, and our defense played a hell of a game. When you lose a game like that, you can't tuck your head - keep your head up and move on to the n...