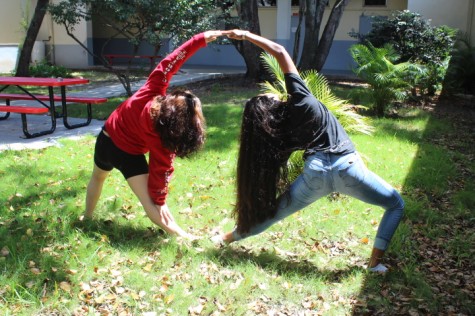 Mariam Ahumada, Lifestyle Editor

May 2, 2017
Tired of the same workout routine? Wish you could upgrade to a more effective workout that is created just for you? If yes, you are in luck because you can create a new routine right now using these four tips to an effective workout routine! Tip #1: Ask yourself : "How much time can I devote to exerci...
Kelsy Pacheco, Staff Writer

March 12, 2014
All of us strive to stay in shape, and since we live in Miami, we all want that beach ready body. Students aren't the only ones that are staying in shape — teachers are too! The teacher boot camp is an intense, fast paced workout that meets about four times a week in the old 500 hall. Ms. Dalemberte,...