Winter's Here, and it's Pretty Cool
Hang on for a minute...we're trying to find some more stories you might like.
Series Title: "Game of Thrones"
Number of Seasons: 7
Starring: Emilia Clarke (Daenerys Targaryen), Kit Harrington (Jon Snow), Lena Headey (Cersei Lannister), Nicolaj Coster-Waldeau (Jaime Lannister)
Our Rating: A+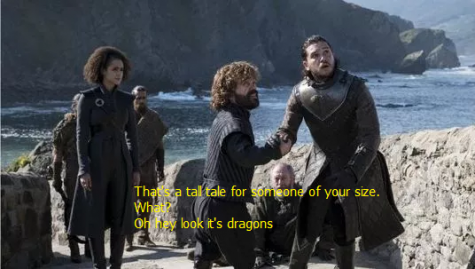 As far as paid subscription television goes, most is above average. However, "Game of Thrones" has been called "the most popular show on earth," which statistically it is, with the average episode drawing in over 10 million viewers live, and millions more watching it later. To add to that, the seventh season's finale was 80 minutes- the length of a short feature film- and was filled with the same action and peril that had captured the public's eye in the show's early seasons."'Game of Thrones' is one of my favorite shows, and this last season has been one of the best, if not the best season of the show," sophomore Arianna Rodriguez said.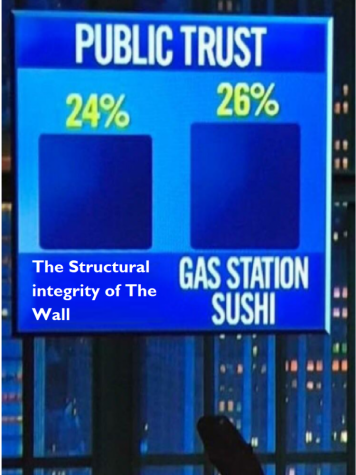 This final episode is in a lot of ways the most satisfying to watch, as multiple loose ends were tied up, only leaving the major plot line. This may be the first time in the history of the show that this happens, with the exception of the first few minutes of the first episode where viewers only have to keep track of one line of events. Additionally, since most of the original characters are now dead, it is much easier to follow the remaining plots. For example, just as the deaths of King Robert and Ned Stark in the first season closed off their story lines, the deaths of multiple characters in this season closed off their story lines. Many have found the newer seasons to be more refined, and better in general because of this; now, there are two main points of conflict, while in the third season there were at least ten.
"There were a whole bunch of plot twists and stuff I wouldn't have expected in this last season, and that really added to the overall quality of the show," sophomore Dariel Gonzalez said.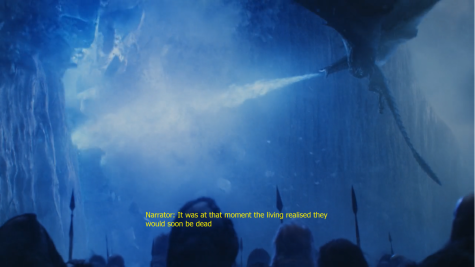 While the show is famous for its sequences of intense action and violence, it balances those out with strong dialogue and enthralling subplots, similar to critically acclaimed movies like "Cars 3" and "Dunkirk." This show, while very highly rated, with Rotten Tomatoes giving it a 95%, is not as complex and hard to follow like other shows with such high ratings. It is true that there is a lot to follow, but one very easily becomes enveloped in the story, making it easy to keep up with the currently alive characters and underlying plots.  In all, the season finale of "Game of Thrones" was a thrill to watch, and leaves fan hungry for the next season.